Higher State Of Consciousness
1.
DJ Winks Hardhouse Mix
---
2.
The 611 Acid Groove Mix
---
description
More Strictly Rhythm GOLD right here. An all-time, hands down, unstoppable CLASSIC record from way back - 1995 to be precise. If you don't know this record it's possible you've been in a coma, living in a cave with no electricity or have literally just arrived here on planet earth. Either way, once you hear 'Higher State Of Consciousness' you certainly won't forget it. Produced by Philly's legendary Josh Wink and released by the forward thinking A&R team at Strictly. At the time there was very little to nothing that even came close to this release. The 'Tweekin Acid Funk' mix being the highlight and the version that caught everyone's ears and captured minds worldwide across radio-waves with endless rewinds on MTV and in the clubs. Foreseeing the impending 'Breaks' boom that came around in the mid to late 90's 'Higher State...' was one of those rare moments where a record truly transcends genre boundaries and found it's way into DJ's boxes and bags on every scene. A mighty, evergreen slab of wigged out, acidic, breakbeat chaos. Essential. This one's a tasty 2017 reissue and remaster, featuring all 3 mixes, unedited, as per the original release way back when. Do not sleep.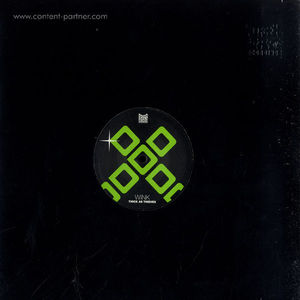 Tech-House
wink
poker flat
€7.79
€7.85