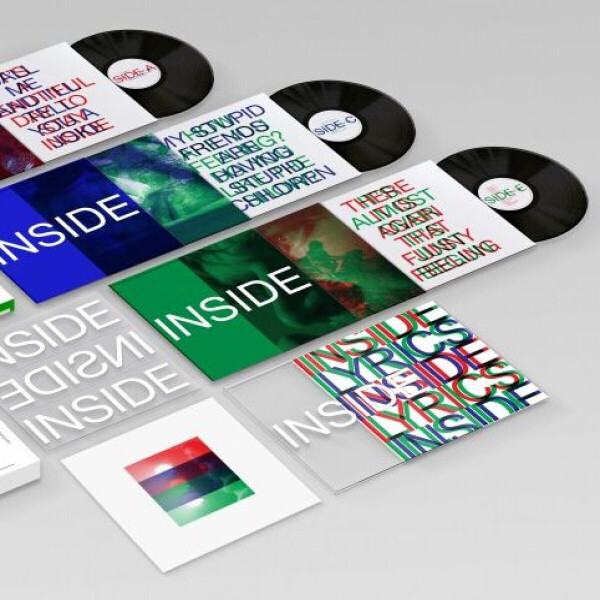 4.
FaceTime With My Mom (Tonight)
---
7.
White Woman's Instagram
---
11.
Look Who's Inside Again
---
19.
Welcome To The Internet
---
22.
That Funny Feeling (Alternative Version)
---
26.
That Funny Feeling (Demo Extracts)
---
39.
All Eyes On Me (The Outtakes Version)
---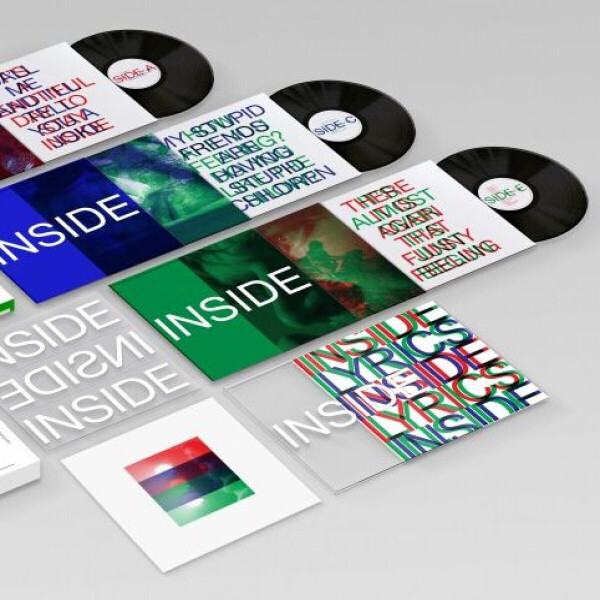 description
A brand new strictly limited edition BLACK triple vinyl box set. The complete INSIDE collection, totaling 45 tracks. Contains the original 20 songs from the GRAMMY™ and EMMY™ Award-winning special, 13 tracks from THE INSIDE OUTTAKES, and 13 score tracks. All housed in a stunning box including 3 dual-cover LP jackets with printed inner sleeves and individual RGB translucent outer sleeves. Also includes a beautiful 24 page lyric book, a 12x12 art card and 3 INSIDE window clings.

MORE INFO:
Bo Burnham Is 30-year-old American comedian, musician, actor, film director, screenwriter and Poet
He began his career on YouTube in 2006 and released his first full length album, Bo Burnham, the following year
He's since released four stand-pp comedy specials – Words, Words, Words (2010), what. (2013), Make Happy (2016) and Bo Burnham: Inside (2021) and three comedy albums with his fourth being Inside (The Songs)
He has sold Over 500K Albums In His Career

The original album achieved silver status in the UK on digital sales alone.
#1 Billboard Comedy Album
6 Weeks In The Billboard Top 200 Albums Chart
It was the best-selling American comedy album of the year and was certified Gold in the United States. "All Eyes On Me" became the first comedy song to enter the Billboard Global 200 charts.
Theatrical screening of Inside sold out in over 400 theaters in the US
Nominated for 6 Emmys including Best Variety Series, Writing, Directing, Song, Musical Direction and Editing.
Burnham became the first person to win three Emmys individually (not shared with another person) in a single year: Directing, Writing, and Music Direction.
After being deemed ineligible for the Best Comedy Album category, Inside was submitted at the Grammy Awards for the Best Compilation Soundtrack for Visual Media award.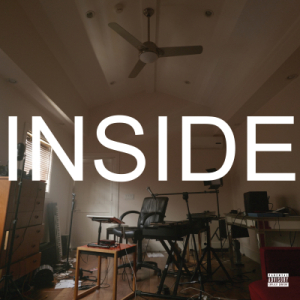 Comedy / Kabarett
Bo Burnham
BO BURNHAM / IMPERIAL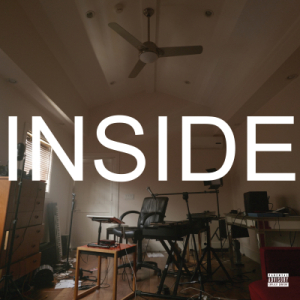 Comedy / Kabarett
Bo Burnham
BO BURNHAM / IMPERIAL