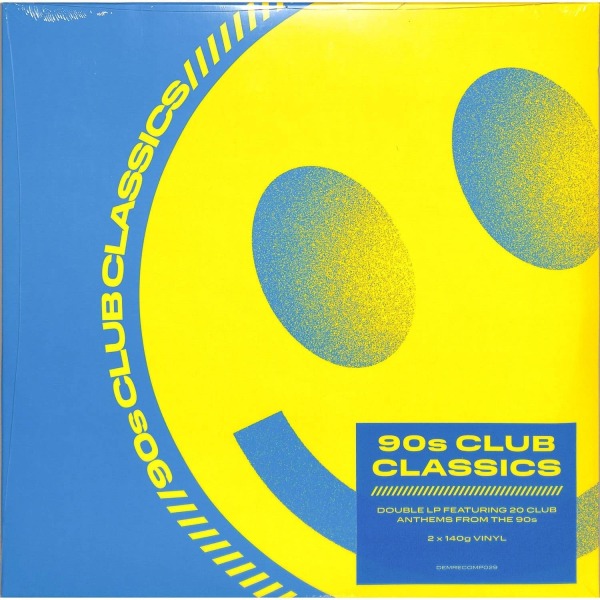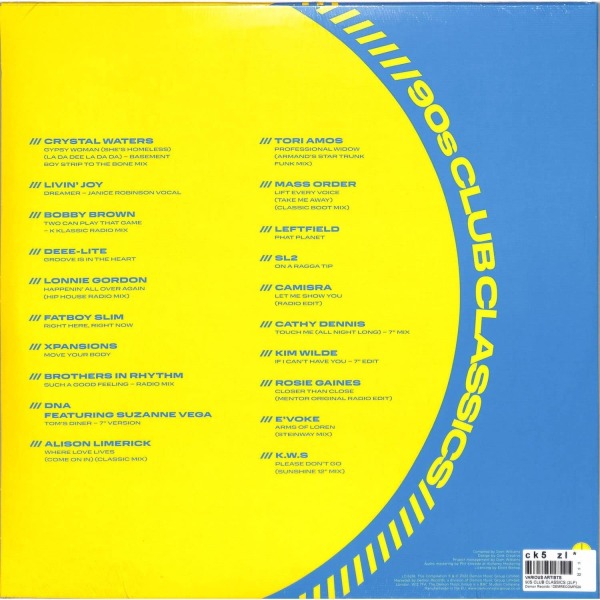 To order please add to basket and proceed to check out
1.
Gypsy Woman (She's Homeless) (La Da Dee La Da Da (Basement Boys Strip To The Bone Mix)
---
3.
Two Can Play That Game (K Klassik Radio Mix)
---
4.
Groove Is In The Heart
---
5.
Happenin' All Over Again (Hip House Radio Mix)
---
8.
Such A Good Feeling (Radio Mix)
---
9.
Tom's Diner (7" Version)
---
10.
Where Love Lives (Come On In) (Classic Mix)
---
11.
Professional Widow (Armand's Star Trunk Mix)
---
12.
Lift Ever Voice (Take Me Away) (Classic Boot Mix)
---
15.
Let Me Show You (Radio Edit)
---
16.
Touch Me (All Night Long) (7" Mix)
---
17.
If I Can't Have You (7" Edit)
---
18.
Closer Than Close (Mentor Original Radio Edit)
---
19.
Arms Of Loren (Steinway Mix)
---
20.
Please Don't Go (Sunshine 12" Mix)
---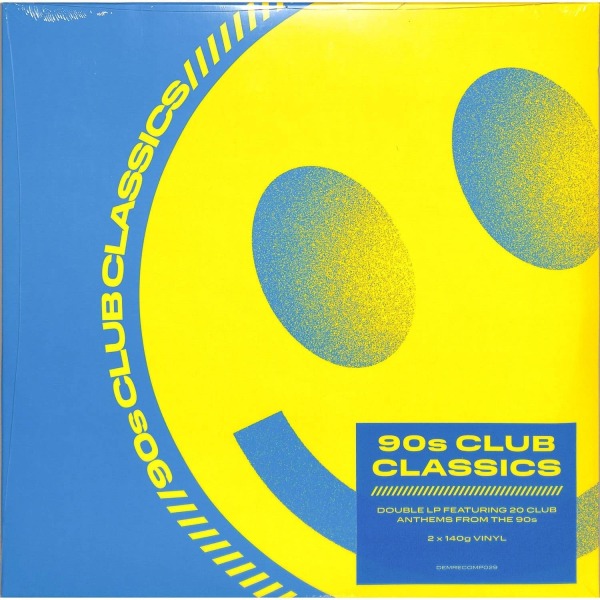 description
Demon Music are proud to bring together the ultimate selection of era defining 90s Club Classicson a new 2LP 20 track collection. Here you'll find the biggest and besthitsfrom the legendary artists that defined a decade in popular music. •The Second Summer of Love in the late 80s sawan explosion for electronic music seep into the 90s and the next ten years would see dance music hit the mainstream,finding its way into nearly all forms of popular music. Many of the tracks presented here are still club staples today and are sure-fire dancefloor fillers.
•You'll hear tracks from the likes of FatboySlim'sand his timeless classic 'Right Here, Right Now', Armand Van Helden'sStar Trunk Funkin' mix of Tori Amos' Professional Widow, Crystal Waters'masterpiece Gypsy Woman, Leftfield –Phat Planet, Cathy Dennis –Touch Me (All Night Long)and Xpansions–Move Your Body. •The 90s was the decade club culture went big, from superstar clubs and high-flying DJs, rave culture conquered the world and this compilation chronicles all of the best momentsin the only 90s club classics vinyl compilation you'll ever need in your collection.