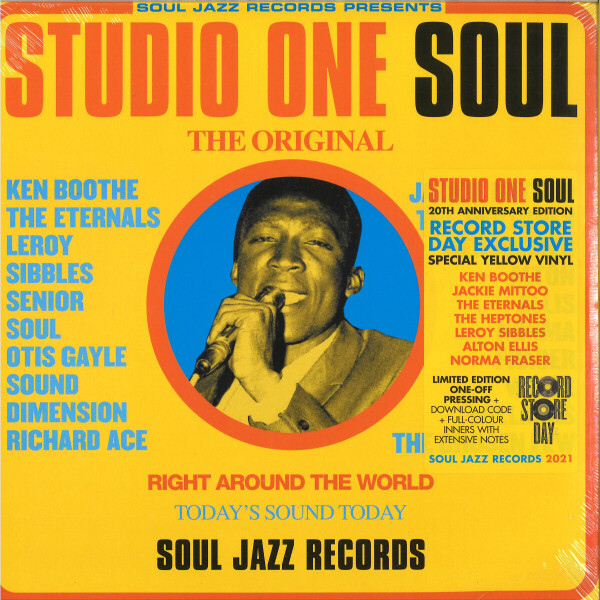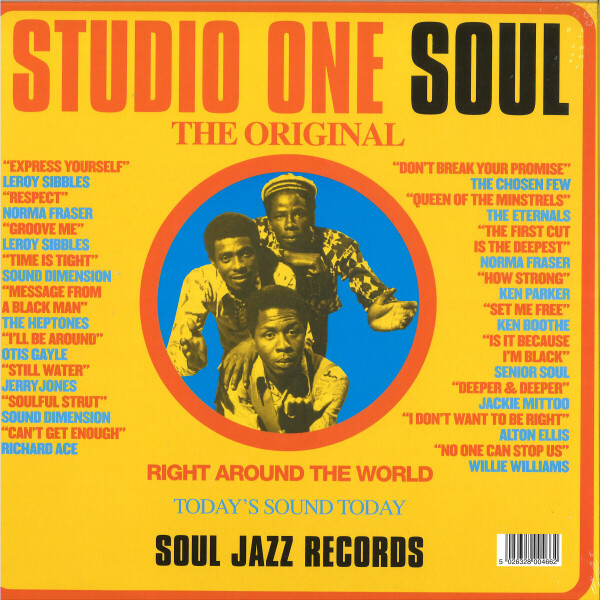 STUDIO ONE SOUL - NEW EDITION
To order please add to basket and proceed to check out
5.
Message From A Black Man
---
10.
Don't Break Your Promise
---
11.
Queen Of The Minstrels
---
12.
The First Cut Is The Deepest
---
15.
Is It Because I'm Black
---
17.
I Don't Want To Be Right
---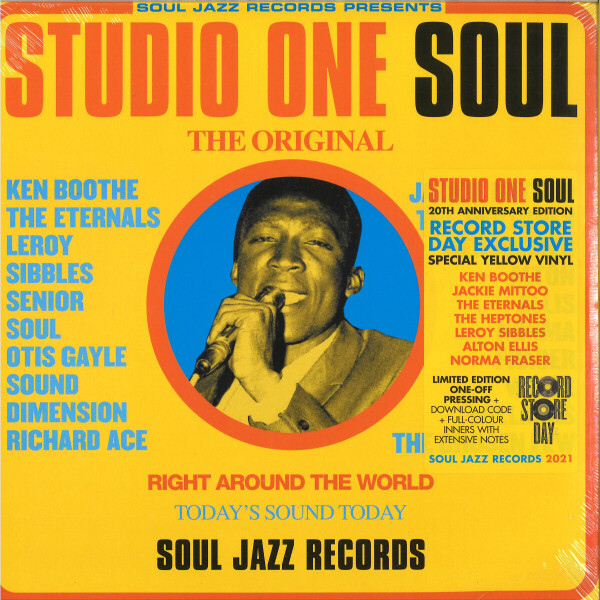 description
Soul Jazz Records their classic Studio One Soul is now available in a new edition on black vinyl + download code. Owned and founded by Clement "Coxsone" Dodd, Studio One"s output serves as a comprehensive guide to the history of Reggae music. Studio One Soul tracks the link between American Funk and Soul and Jamaican Reggae at the legendary Studio One Records. Curtis Mayfield, Aretha Franklin, Otis Redding, The Temptations, King Floyd, Booker T and The MGs - all these artists had a huge influence on Jamaican artists and this album contains versions of songs by all of them. Featuring classic and rare Reggae Funk and Soul cuts from the Reggae giants alongside rarer cuts, Studio One Soul spans over 20 years of classic Reggae from the Rocksteady Funk through to the deep Roots music.