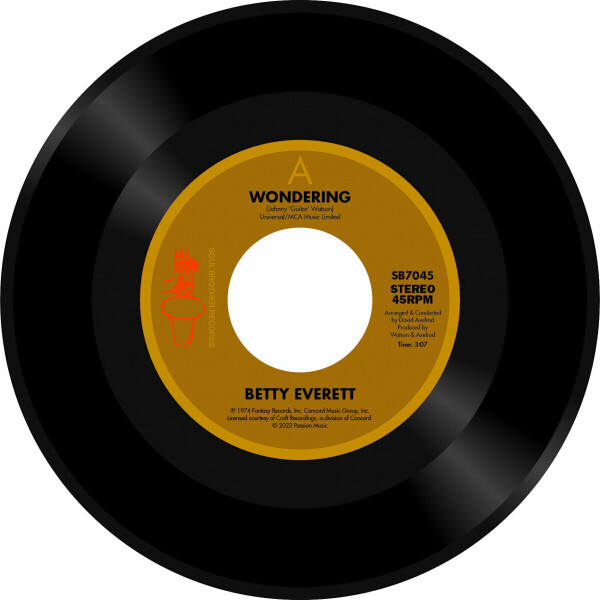 Wondering/Try It, You'll Like It
2.
Try It, You'll Like It
---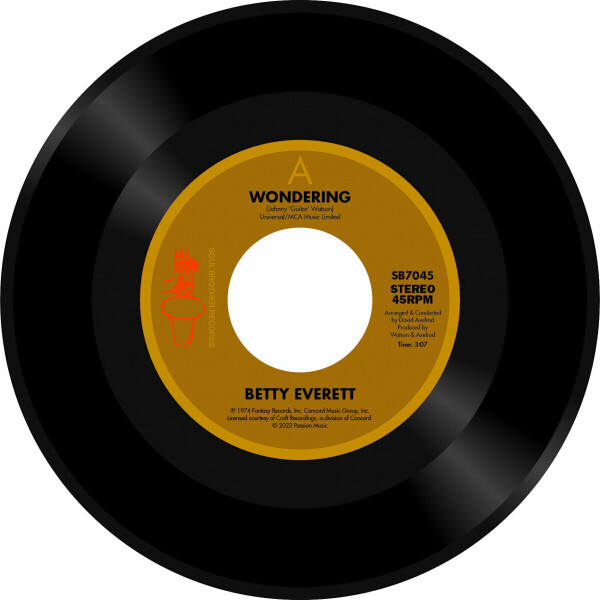 description
Betty Everett came from Greenwood, Mississippi. She made her recording debut in 1957 on the Cobra Records Corp label before delivery a number of classics for Vee Jay in the 60s. In the 70s she cut two albums for the Fantasy from which these two tracks composed by Johnny 'Guitar' Watson are taken. The combination of these two tracks were first released in 1974, mostly on the lesser quality 'styrene', the few remaining vinyl pressings now exchanging hands for hundres of pounds. "Wondering" is a great 2-stepper which has been in demand for years. "Try It, You'll Like It" is a lush soul ballad also in demand in its own right. Both are co-produced, arranged and conducted by David Axelrod whose orchestral mark is event throughout.