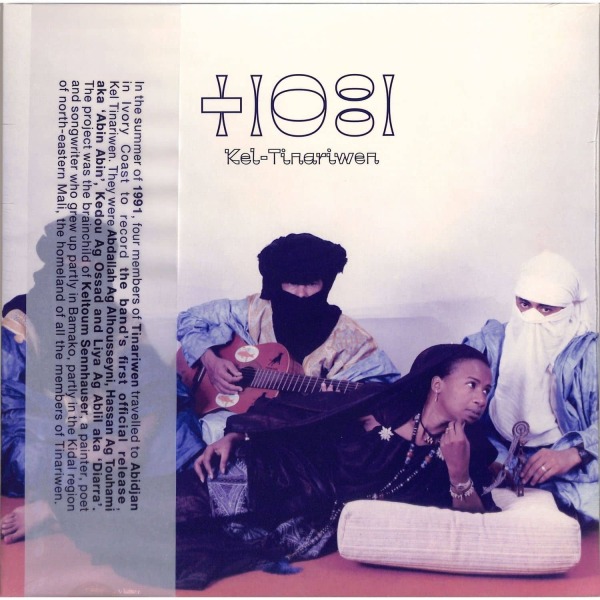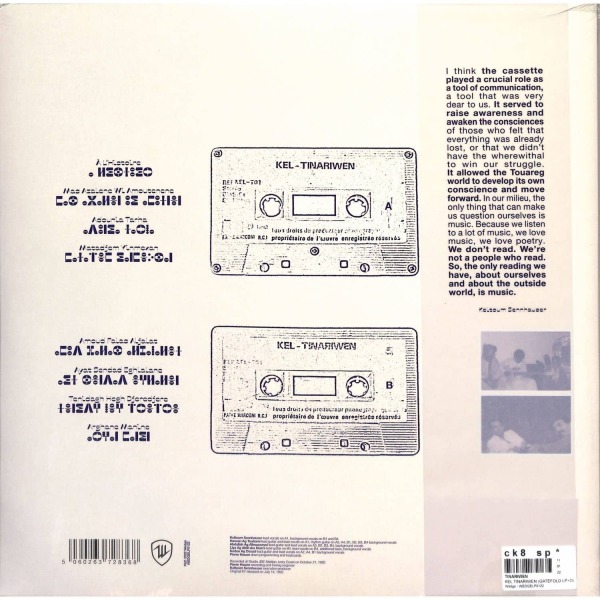 2.
Mas Azalene Wi Amoutenene
---
7.
Tenidagh Hegh Djeredjere
---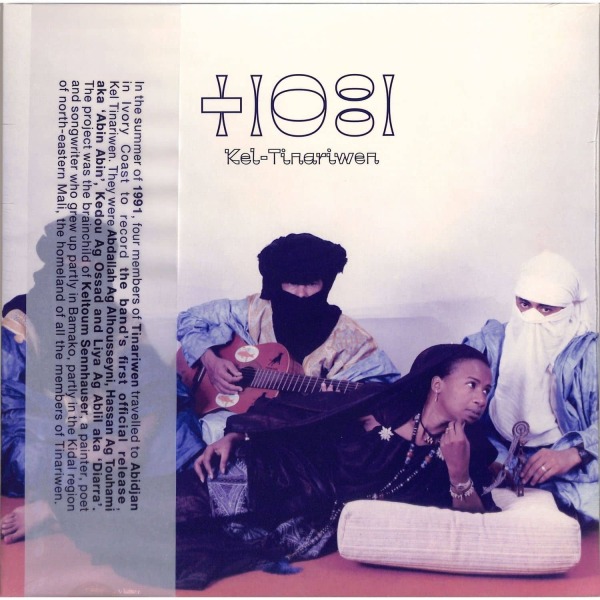 description
GRAMMY® Award-winning pioneers Tinariwen to release series of catalogue projects on November 4th

Previously unreleased early rarities album and cassette tape Kel Tinariwen
First-ever vinyl reissues of 2007s Aman Iman and 2009s Imidiwan: Companions

On November 4th 2022, a selection of very special catalogue projects will be released by Tuareg group Tinariwen, who are currently on tour across Europe and the USA. New rarities album Kel Tinariwen and vinyl reissues of Independiente era albums Aman Iman & Imidiwan: Companions are available to pre-order now.

A revelatory discovery in the Tinariwen archives, Kel Tinariwen is an early cassette tape recorded in the early 90s that never received a wider release, and sheds new light on the band's already rich history. Not having yet developed the fuller band sound that they became internationally established with, Kel Tinariwen features their trademark hypnotic guitar lines and call-and-response vocals weaving in between raw drum machine rhythms and keyboard melodies that almost evoke an Arabic take on 80s synth-pop. There's distinct parallels with the sounds found on this tape and the work uncovered in recent years by cratedigger labels such as Awesome Tapes From Africa, Sahel Sounds and Sublime Frequencies.