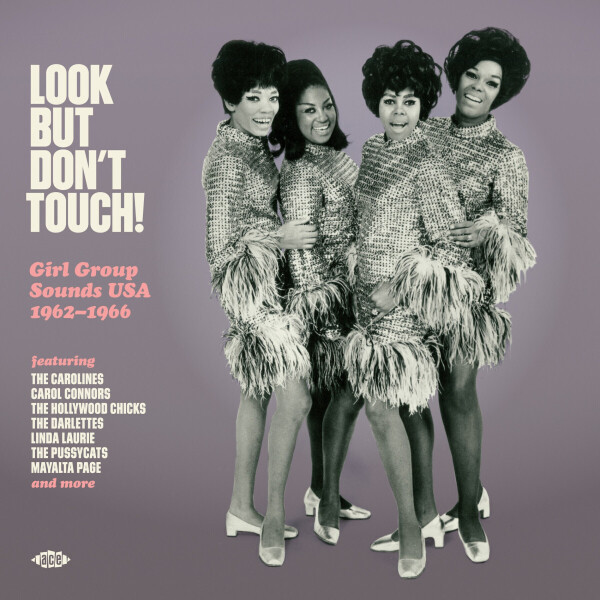 Look But Don't Touch! Girl Group Sounds 1962-1966
9.
Don't Worry About Me Baby (I Feel Just Fine)
---
10.
Sweet Kind Of Loneliness
---
11.
You May Be Holding Me Baby
---
12.
I Wanna Know Right Now
---
13.
My Baby Looks, But He Don't Touch
---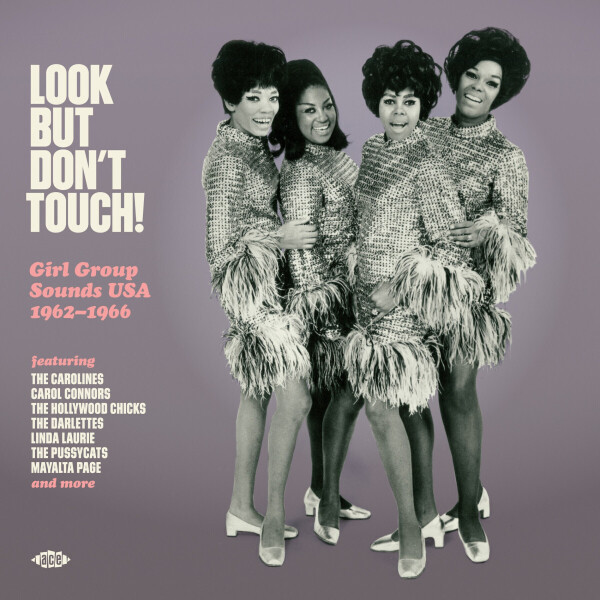 description
Die vierte in der Serie schön verpackter Girlgroup-Compilations auf LP erscheint diesen Monat. Das Album beginnt mit dem diskothekenfreundlichen 'Hey, Rocky' der Frontcover-Stars Shirelles aus New Jersey, der wohl erfolgreichsten Girlgroup der USA, bis die Supremes sie ablösten. Es endet mit 'Chu Sen Ling' von den Bermudas. Zu den weiteren Höhepunkten zählen 'Tossin' A Ice Cube' der Hollywood Chicks, die das Aufnahme-Debüt von Barry White (auf Handclaps) markiert; großartige Tracks von den Witches, den Pussycats und Linda Laurie aus dem Katalog des genialen Songwriters/Produzenten Bert Berns. Dazu Mayalta Pages dicht produzierte Rarität 'Don't Worry About Me Baby (I Feel Just Fine)', und für Girlgroup-Fans, die alles haben: 'He Calls Me Child' vom Ohio-Duo The 2 Of Clubs.
Eine Kopplung die sicherlich diejenigen ansprechen wird, die den ätherischen Westküsten-Sound bevorzugen.
Klassisch, schwarzes Vinyl!