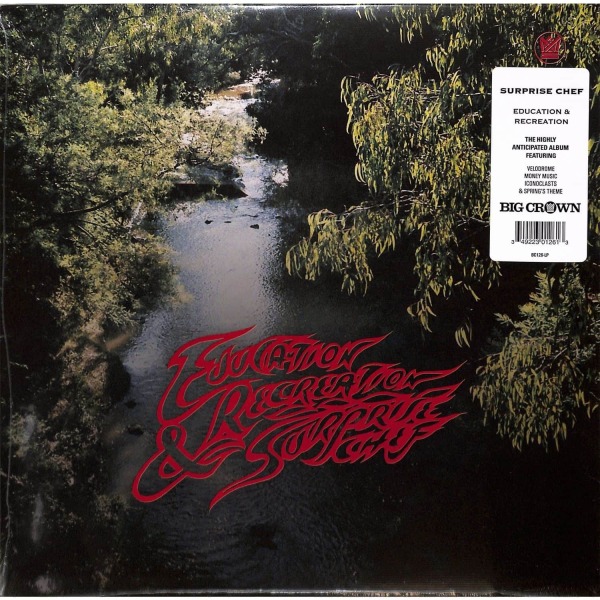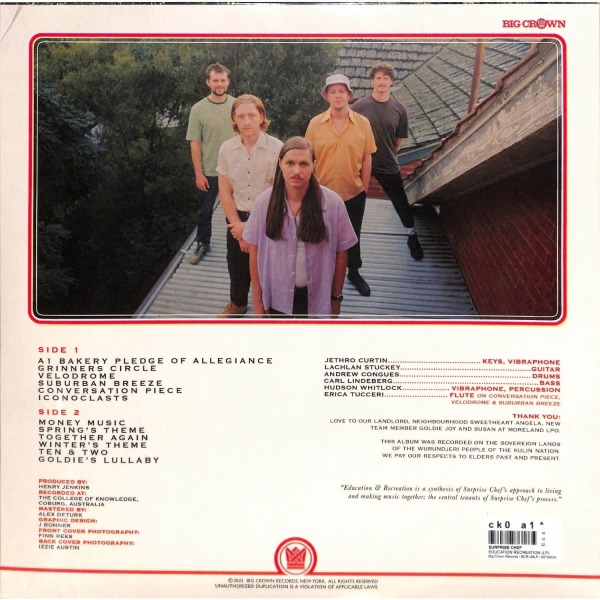 To order please add to basket and proceed to check out
1.
A1 Bakery Pledge of Allegiance
---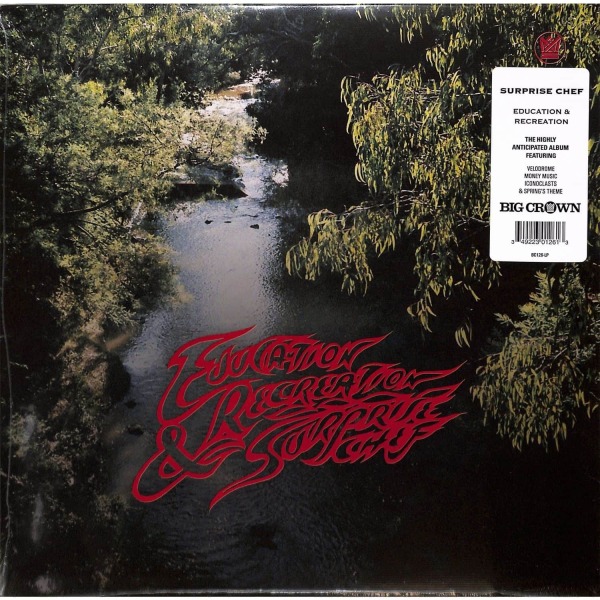 description
Die Musik von Surprise Chef basiert auf dem Hervorrufen von Stimmungen; ihre lebendigen Arrangements nutzen Zeit und Raum, um Klanglandschaften zu schaffen, die den Zuhörer in ihre Welt einladen. Der unverwechselbare Sound des Quintetts speist sich aus der Filmmusik der 70er Jahre, der funkigeren Seite des Jazz und den Samples, die die Grundlage des Hip-Hop bilden. Sie verschieben die Grenzen des instrumentalen Soul und Funk mit ihrem eigenen Ansatz, der durch unzählige Stunden im Studio, das Studium der Meister und - vielleicht am wichtigsten - durch die "Tyrannei der Distanz", die ihrer Musik eine einzigartige Perspektive diktiert, verfeinert wurde. Mit ihren ersten beiden Alben All News Is Good News und Daylight Savings haben sich die aus der Nähe von Melbourne, Australien, stammenden Musiker eine eingefleischte Fangemeinde erspielt und ihren Sound von ihrem Heimstudio aus in alle Ecken der Welt gebracht. Surprise Chef besteht aus Lachlan Stuckey (Gitarre), Jethro Curtin (Keyboards), Carl Lindeberg (Bass), Andrew Congues (Schlagzeug) und Hudson Whitlock - das jüngste Mitglied, das von der Percussion über das Komponieren bis zum Produzieren alles macht. Die selbsternannten "moody shades of instrumental jazz-funk" haben von allem etwas: druckvolle Drums, mitreißende Keys, eine Rhythmusgitarre, die man auf einer Studio One-Platte hören könnte, und Flötenlinien, die von einer Blue Note-Session stammen könnten. Aber wenn man einen Schritt zurücktritt und sich die Gesamtheit ihres Sounds und ihrer Herangehensweise anschaut, dann hört und sieht man eine Gruppe, die mehr ist als die Summe ihrer Teile.