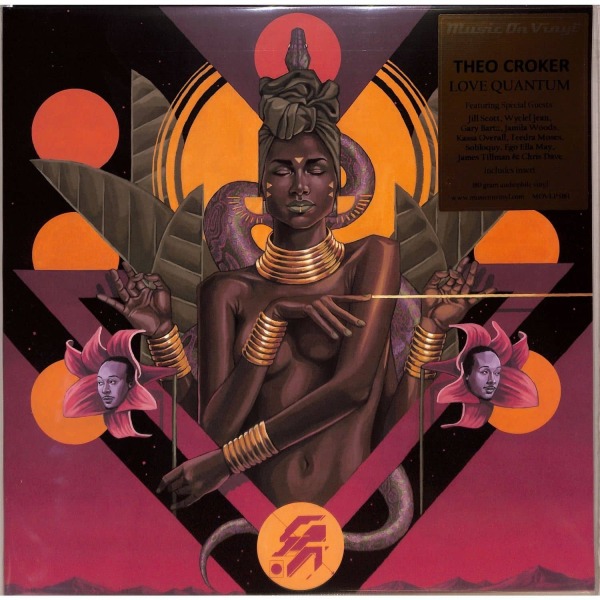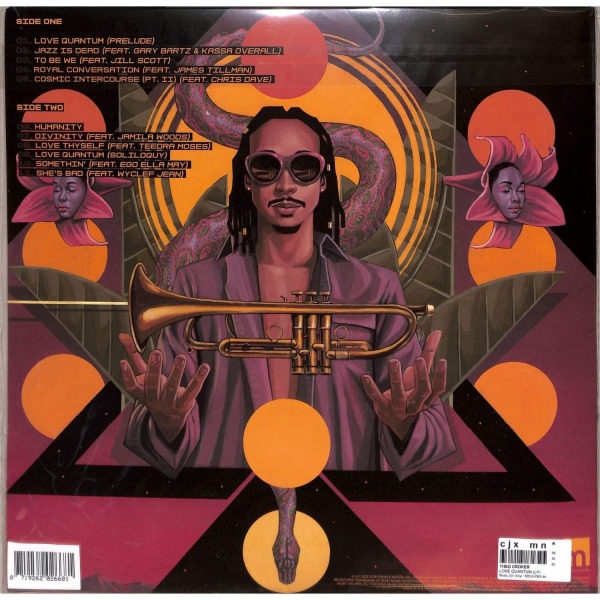 To order please add to basket and proceed to check out
1.
Love Quantum (Prelude)
---
5.
Cosmic Intercourse (Pt. II)
---
9.
Love Quantum (Soliloquy)
---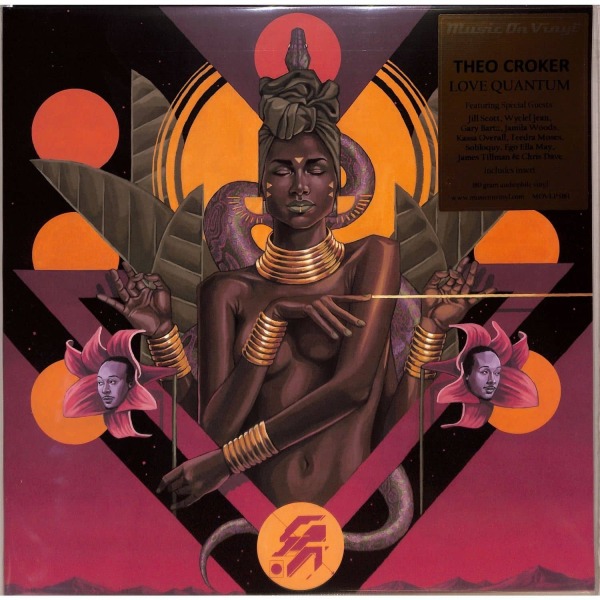 description
Coloured Vinyl, High Quality, Gatefold Sleeve, Insert
¦ Limitierte Sonderauflage von 1.000 einzeln nummerierten LPs auf SOLID GOLD Vinyl
• Audiophiles 180g Vinyl
• Gatefold-Sleeve
• Druckbeileger mit Liner Notes
• Featuring Jill Scott, Wyclef Jean, Gary Bartz, Jamila Woods, Kassa Overall, Teedra Moses u.a.
• Brandneues 2022-er Album des Grammy-Nominierten Jazzmusikers Theo Croker

¦ "Love Quantum" ist das siebte Studioalbum des für den Grammy Award nominierten seit seinem Debüt 2007. Auf dem Album befasst sich Croker erstmals mit dem Konzept der Liebe und lädt die Hörer erneut auf eine genreübergreifende Reise durch Zeit und Raum ein, auf der man sich selbst und unsere gemeinsame menschliche Erfahrung entdeckt. Über das Album sagt Croker: "Es ist eine Liebesgeschichte. Es ist eine Hommage an all die verschiedenen Ebenen der Liebe, die es geben kann - Liebe zu einem Freund, Liebe zu einem Partner, Liebe zu einem Elternteil, Liebe zu sich selbst und Liebe zum Leben. Es geht wirklich um die Reise der Liebe, um die Erfahrung, die sie macht, und wie mächtig diese Energie für uns als Menschen ist." Neben Croker sind auf den 11 Tracks des Albums auch Jill Scott, Jamila Woods, Wyclef Jean, Ego Ella May, Teedra Moses, Chris Dave, Gary Bartz, James Tillman und Kassa Overall dabei.
"Love Quantum" ist als limitierte Auflage von 1.000 einzeln nummerierten Exemplaren auf SOLID GOLD Vinyl erhältlich. Das Album befindet sich in einem Gatefold-Sleeve und enthält einen Druckbeileger mit Liner Notes.