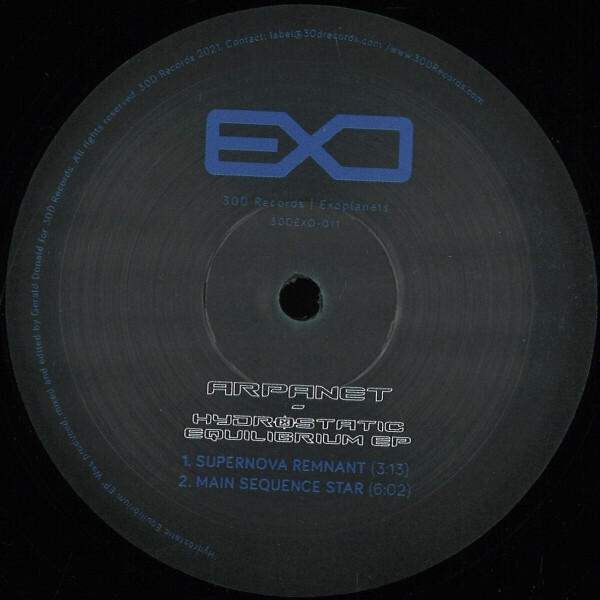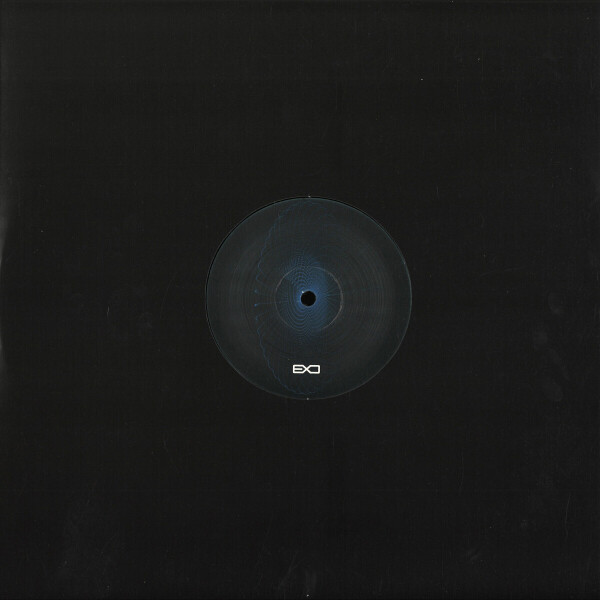 Hydrostatic Equilibrium EP
genre:
Electro / Electronic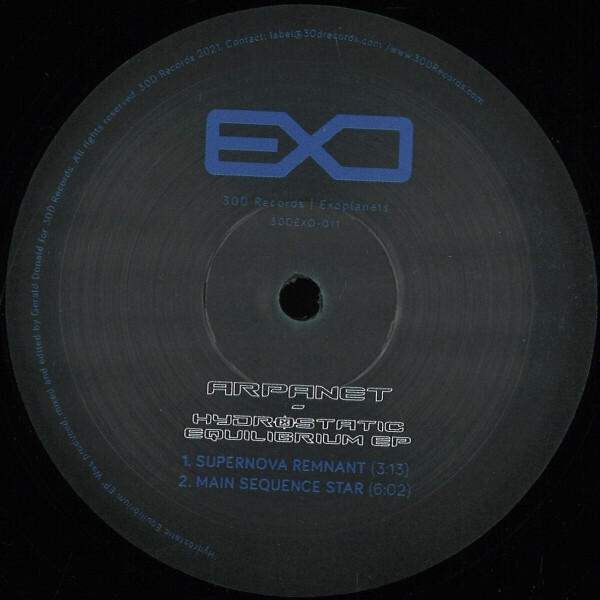 description
Arpanet needs no introduction for those who know. Hydrostatic Equilibrium EP is a reissue of the 2 tracks released by 30D Records from the Detroit artist back in 2018 (cat# 30D-006), now presented together in a special limited edition single sided 12" vinyl. The EP includes the original tracks Supernova Remnant and Main Sequence Star, being the only two tracks produced by Arpanet since 2006. Presented with a new artwork, designed by Arpanet himself, and this time on 30D Records sub label ExoPlanets, Hydrostatic Equilibrium EP becomes an instant collectors must have, especially after the quick sell out that followed the 2018 release and the numerous reissue requests received since then.