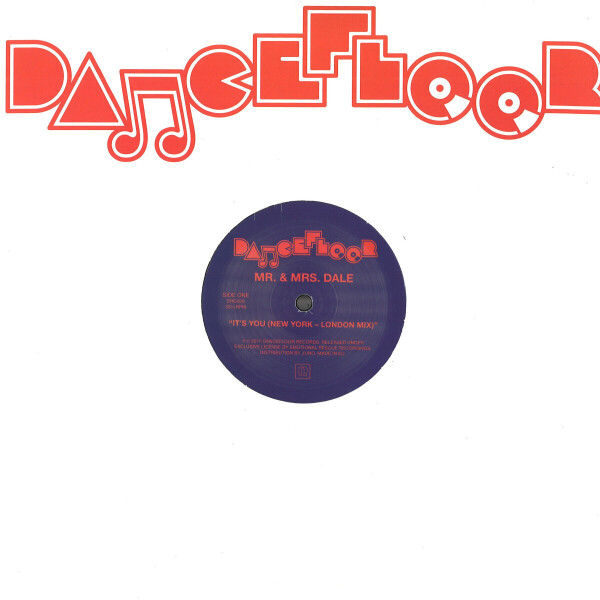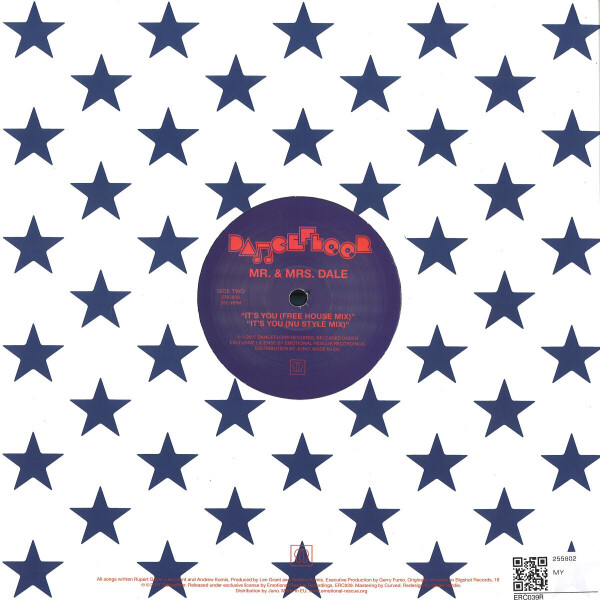 To order please add to basket and proceed to check out
1.
It's You (New York - London Mix)
---
2.
It's You (Free House Mix)
---
3.
It's You (NU Style Mix)
---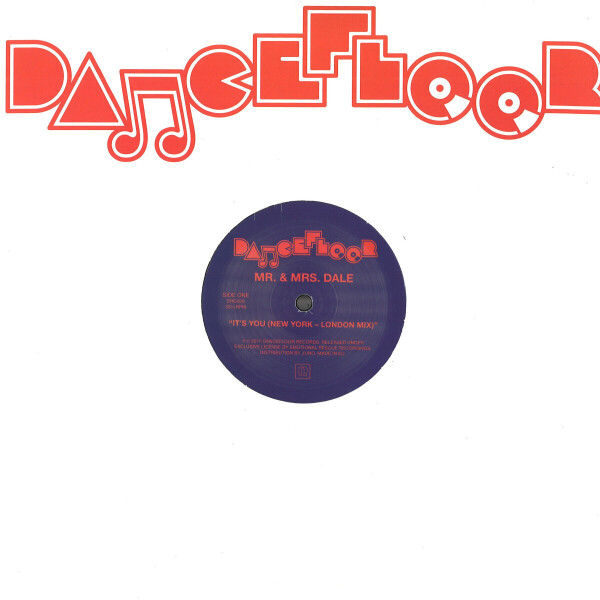 description
The second part in the Dancefloor Records reissues on Emotional Rescue comes in the form a true House classic. Produced and released by the Chicago legend Andrew Komis, It's You is an original Deep House bomb and an education to those increasingly misusing the term today. Essentially a cover/updated version of the all-time early House classic in ESP's Its You, this 1989 update shows how much the scene was progressing in just 3 years with a tougher, heavier and deeper 12 that was all about rocking club sound systems.Coming out on Komis' own (Dancefloor subsidiary) Big Shot Records, this might not of been as big as Dionne's Come Get My Lovin', but has long been an 'in the bag' record for the likes of Derrick Carter and Solar. Just one listen spread across the time-defining Mixes and it's clear why.
The stepping bass of the New York - London Mix was so indicative of the time. As the latter's ascent as a clubbing capital took hold, ears were pinned to what was emanating from across the seas, especially the clubs of NYC and 'Windy City'. Trademark Komis bass and hats ride are all here to allow the breathy vocals space to do their magic.
However it is the Free House Mix that really shows where things were at. Skipping hats, electro-meets-Belgian bass and a dark synth line pull the track down before acid touches take the song to a much deeper place and has long been the favourite version for the discerning DJ.Ending with what was indicative of the time, the title says it all with the NU Style Mix. A drum heavy work out, taking in elements of successful records of the time, we get Break 4 Love percussion arranged around a NYC influenced Konder's style quick cut-up editing for a more 'freestyle' mix to round out what is simply, an underground bomb and therefore, worthy of what this label has always been about, bringing great records to new ears.