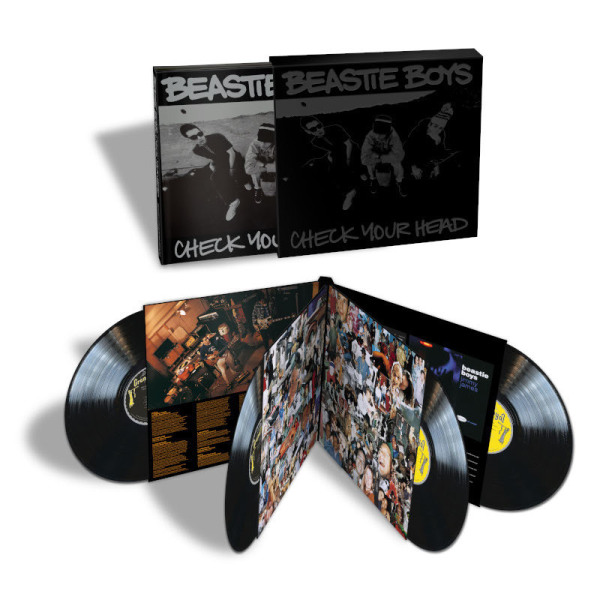 Check Your Head 30th Anniversary
To order please add to basket and proceed to check out
11.
Something's Got To Give
---
22.
Dub The Mic (Instrumental)
---
23.
Pass The Mic (Pt. 2, Skills To Pay The Bills)
---
24.
Drunken Praying Mantis Style
---
26.
The Skills To Pay The Bills (Original Version)
---
27.
So What' Cha Want (Soul Assassin Remix Version)
---
28.
So What' Cha Want (Butt Naked Version)
---
29.
Groove Holmes (Live Vs. The Biz)
---
30.
Stand Together (Live At French's Tavern, Sydney Australia)
---
31.
Finger Lickin' Good (Government Cheese Remix)
---
32.
Gratitude (Live At Budokan)
---
34.
Jimmy James (Original Original Version)
---
37.
So What' Cha Want (All The Way Live Freestyle Version)
---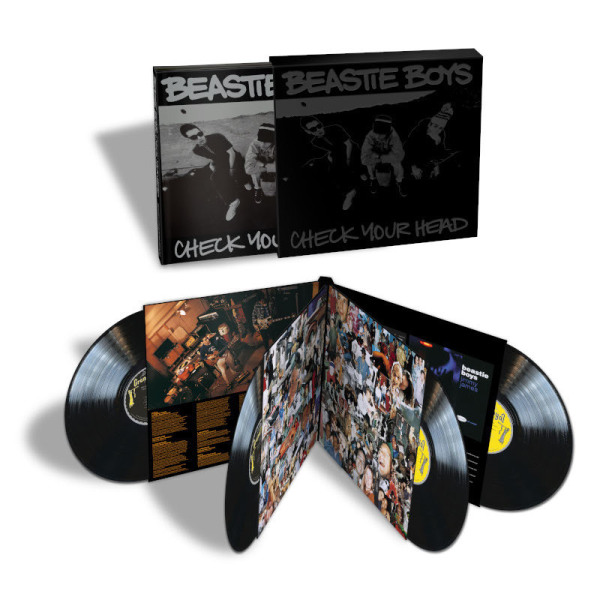 description
Celebrating the 30th Anniversary of Beastie Boys' 2X Platinum Check Your Head album, this limited-edition deluxe reissue is a rare version of the album that was released as a limited run in 2009. Long out-of-print and sought after by fans and collectors, it features two bonus LP's including remixes, live versions, and B-sides. Featuring the songs 'So What'cha Want', 'Pass the Mic' and 'Gratitude' - Check Your Head was a somewhat return to their punk roots and introduced the trio playing their own instruments for the first time on record since their early EP's. This 4LP Deluxe Box Set is pressed on 180g vinyl housed in a fabric-wrapped, stamped hardcover case.