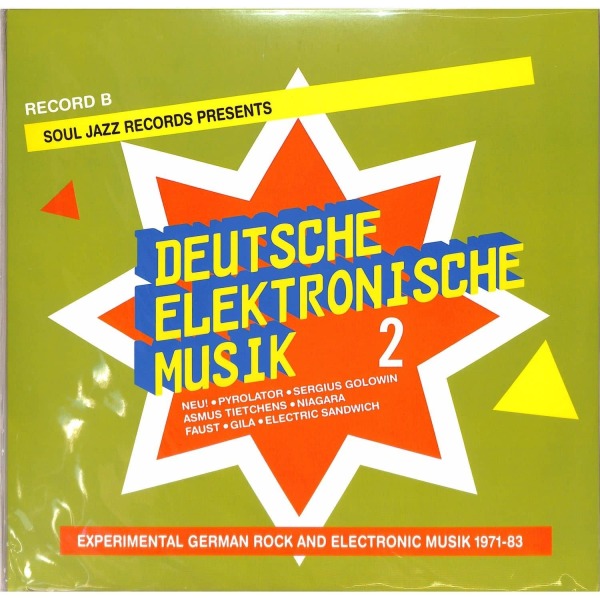 DEUTSCHE ELEKTRONISCHE MUSIK 2 (PART B) - REISSUE
1.
Als Hatt Ich Da Alles Schon Mal Gesehen
---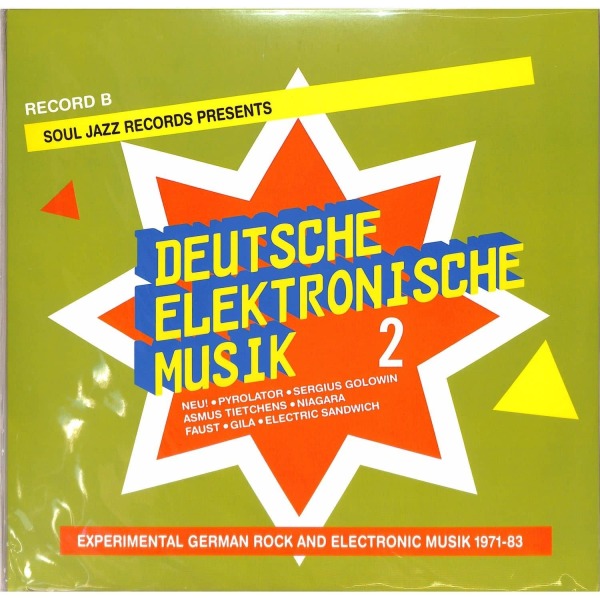 description
Soul Jazz Records Deutsche Elektronische Music Volume 2 is now available as two separate double LPs for the first time in over 10 years! Soul Jazz Records' 'Deutsche Elektronische Musik 2' is their second voyage into the world of Krautrock and German electronic music from the 1970s and early 1980s. Features a stunning line-up of seminal German groups, including Can, Faust, Popul Vuh, Neu!, Cluster, Amon Düül II, La Düsseldorf, as well as a host of lesser known and more obscure groups and artists such as Agitation Free, Bröselmaschine, Niagara and many more.