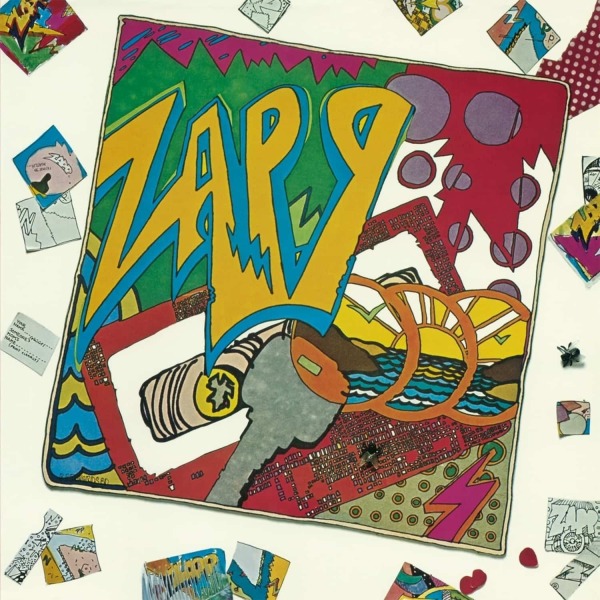 2.
More Bounce To The Ounce
---
description
180gr./Debut/Classic 80's Funk/1500 Cps On Purple Vinyl
1-LP Holland
Dance / Funk
Coloured Vinyl, High Quality
¦ Limitierte Erstauflage von 1.500 nummerierten LPs auf PURPLE Vinyl
• Audiophiles 180g Vinyl
• 80's Funk-Album-Klassiker
• Zapp's Debüt Album

¦ Zapp (auch bekannt als Zapp Band oder Zapp und Roger) ist zweifellos eine der einflussreichsten Gruppen im Elektro-Subgenre des Funk. Die Gruppe erlangte in den frühen 1980er Jahren Aufmerksamkeit für den intensiven Einsatz der Talk-Box, die zu einem ihrer bekanntesten Merkmale wurde. Zapp diente als Teilinspiration für die Entstehung des G-Funk-Sounds des Hip-Hops, der an der Westküste der Vereinigten Staaten Anfang bis Mitte der 1990er Jahre populär war, und viele ihrer Songs wurden von zahlreichen Hip-Hop-Künstlern gesampelt, vor allem von Dr. Dre.

Die ursprüngliche Besetzung bestand aus den vier Troutman-Brüdern - Roger, Larry, Lester und Terry Troutman - und den Nicht-Troutman-Familienmitgliedern Bobby Glover und Gregory Jackson. In ihrer Anfangsphase arbeiteten sie eng mit George Clinton und Bootsy Collins von den Funkateers von Parliament-Funkadelic zusammen. Ihr Debütalbum "Zapp" (I) wurde 1980 veröffentlicht und hatte einen an P-Funk erinnernden Sound, der auf den Beitrag von Clinton und Collins zur Produktion zurückzuführen war.

Zapp wurde vor allem durch die Single "More Bounce To The Ounce" bekannt, die heute als klassisches Beispiel für den elektronischen Funk der frühen 1980er Jahre gilt. Die Single verhalf dem Album fast über Nacht zu Goldstatus.

"Zapp" (I) ist jetzt als limitierte Auflage von 1.500 einzeln nummerierten Exemplaren auf PURPLE Vinyl erhältlich.
€11.39
€11.39