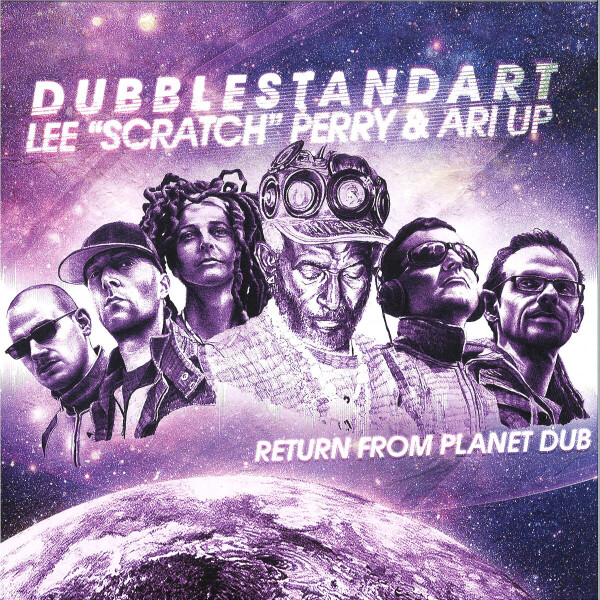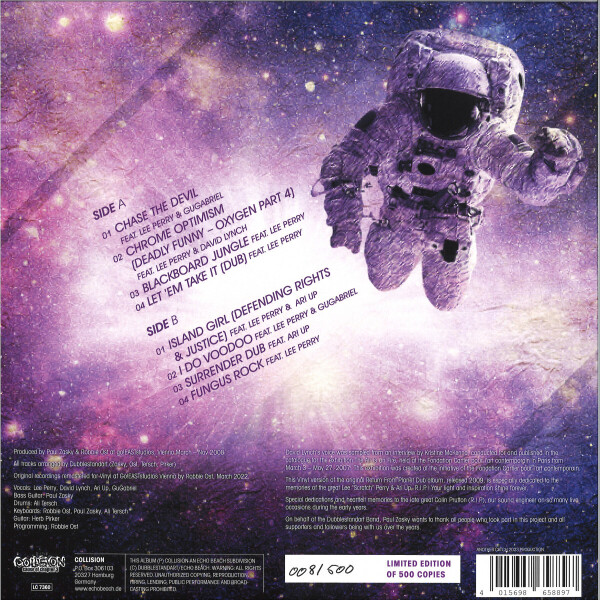 To order please add to basket and proceed to check out
2.
Chrome Optimism - (Deadly Funny - Oxygen Part 4)
---
5.
Island Girl (Defending Rights & Justice)
---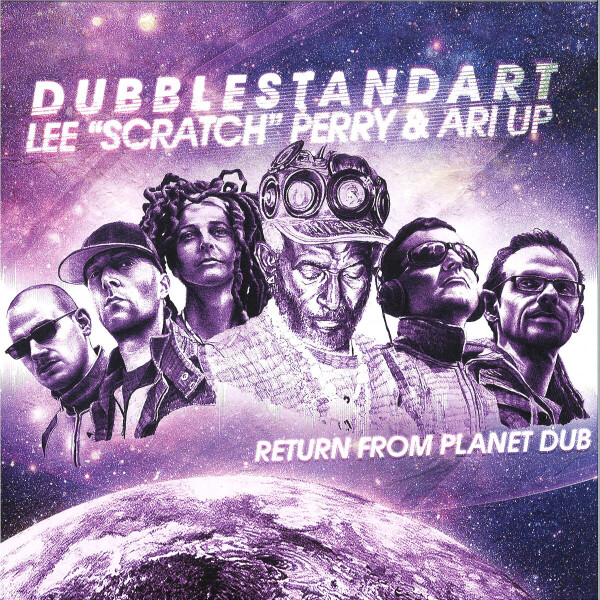 description
Jetzt auch als VINYL! 180 Gramm und fettes Artwork. Auf dem Planeten Dub haben Dubblestandart mit mittlerweile zehn Alben bereits einen eigenen Krater hinterlassen. Gegründet Ende der Achtziger unter dem Eindruck von Lee Perrys einzigartigen Black Ark-Produktionen und Adrian Sherwoods radikalen Mixmanövern auf On-U-Sound, hat die bewährte und begehrte Backing Band (Ari Up, Lee "Scratch" Perry, Dillinger, Lilian Allen, Top Cat), um Paul Zasky den jamaikanischen Produktionstechniken ihr eigenes, europäisches Gesicht gegeben: bassbasiert, New Wave-infomiert, mixtechnisch auf dem neusten Stand und versiert im Seiltanz zwischen digitalem Wumms und analoger Wärme, wortlos vermittelnd zwischen Patois und Schmäh. Mit dem elften Album krönen sie ihre Karriere mit einer Serie Aufsehen erregender Kollaborationen (u.a. Lee "Scratch" Perry, Ari Up und Regiemeister David Lynch!) und einer in dieser Saison in Sachen Dichte, Fülle, Tiefe und Schwere ihresgleichen sucht. Aufgenommen wurde in Kingston, der Bronx und im heimatlichen Studio in Wien.