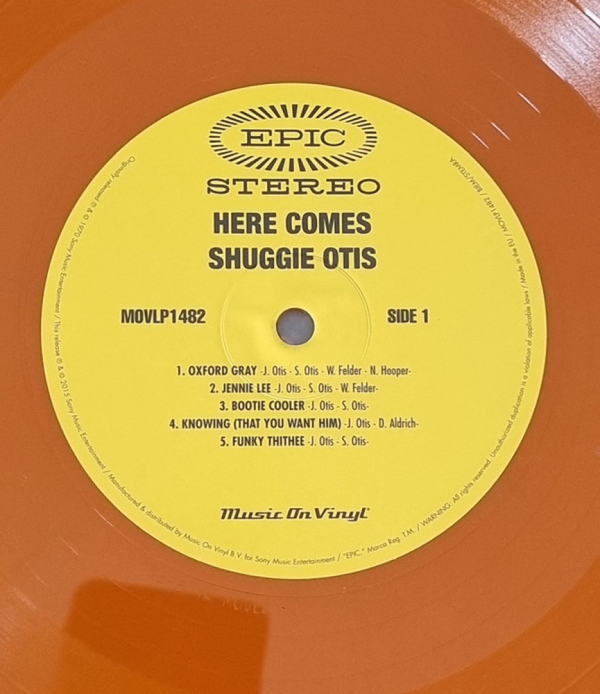 Here Comes Shuggie Otis (Orange & Gold Marbled)
4.
Knowing (That You Want Him )
---
description
180 GRAM AUDIOPHILE VINYL Here Comes Shuggie Otis (1971) is the debut album by guitarist and songwriter Shuggie Otis, when he was only 18.

Produced and arranged by his father, Johnny Otis and Dan Aldrich, the set features nine original cuts co-written by the pair.

The album is evenly divided between vocal tunes and instrumentals. Shuggie's guitar is improvisational poetry.

Shuggie's vocals weren't quite there, and were still somewhat tentative, but his gorgeous guitar solo is right in the pocket.

Take the modern Soul Rocker "Baby I Needed You", with a killer hook in the refrain.