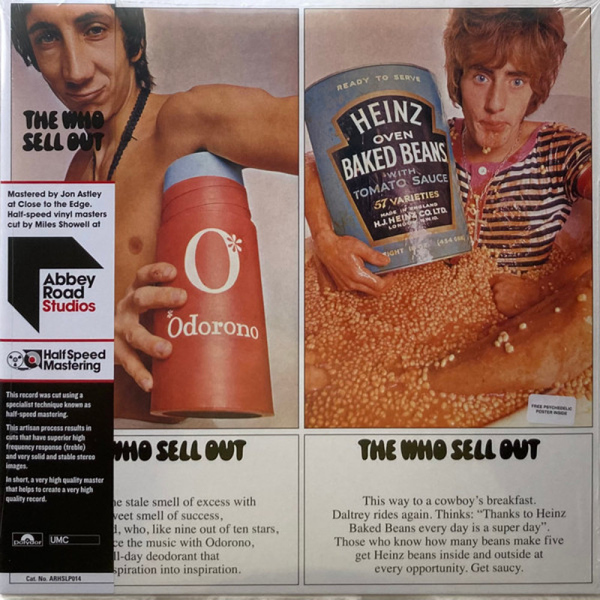 1.
Armenia City In The Sky
---
3.
Mary Anne With The Shaky Hand
---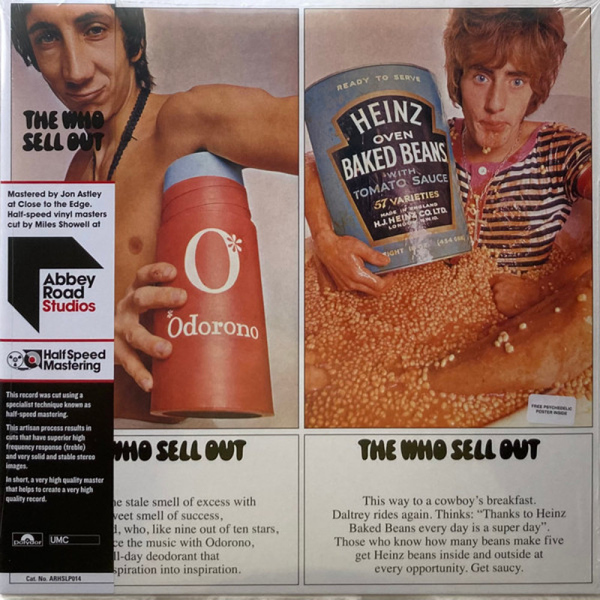 description
The Who veröffentlichen am 8. Juli ihr Album "The Who Sell Out" erneut, was als ein loses Konzeptalbum mit Jingles und Werbespots begann und zu einem der außergewöhnlichsten Alben jeder Ära wurde. Das ikonische Cover-Design schufen David King und Roger Law und porträtierten damit ein kühnes Abbild der Zeit. In Summe eine glorreiche Mischung aus klassischer, kraftvoller Who-Instrumentierung, melodischen Harmonien und satirischen lyrischen Bildern, die sich für das erst dritte Album der Gruppe herauskristallisiert haben. Das Album wurde 1967 veröffentlicht und enthält Klassiker wie "I Can See for Miles" , "Armenia City in the Sky" und "Tattoo". "The Who Sell Out" wurde vom langjährigen Who-Ingenieur Jon Astley mit den Originalbändern gemastert und ist in einer Originalhülle mit Obi und Echtheitszertifikat verpackt Diese schwarze Vinyl-Version wurde von Miles Showell in den Abbey Road Studios mit einer Half-Speed-Mastering-Technik gemastert, die einen hochwertigen Vinylschnitt ergibt. "The Who Sell Out" " erscheint als 1LP.