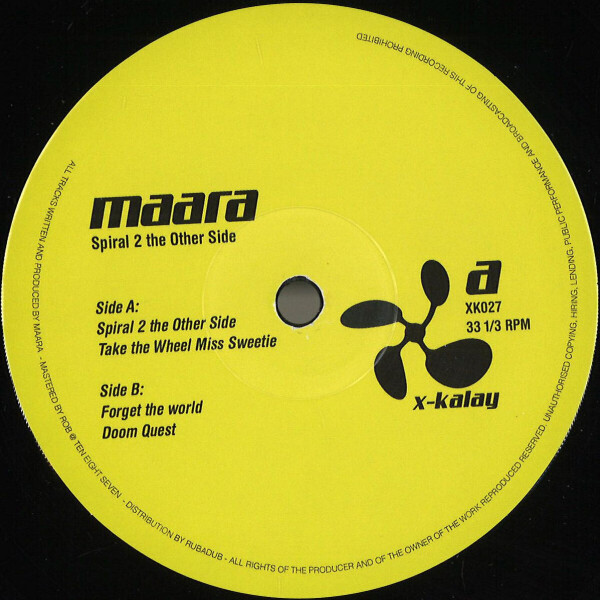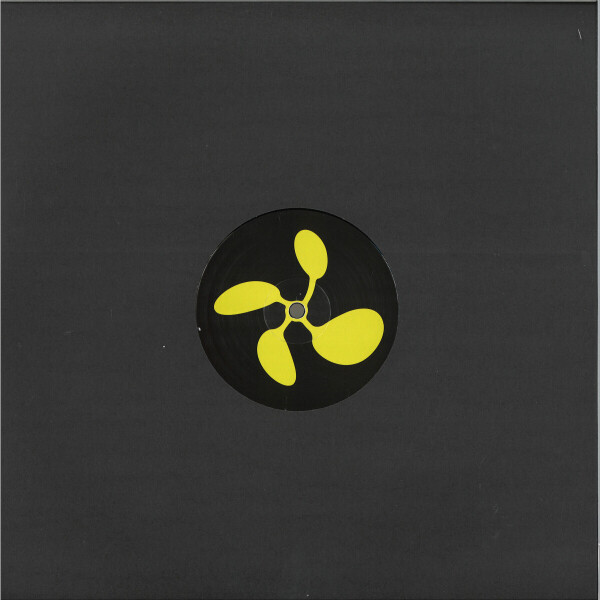 1.
Spiral 2 The Other Side
---
2.
Take The Wheel Miss Sweetie
---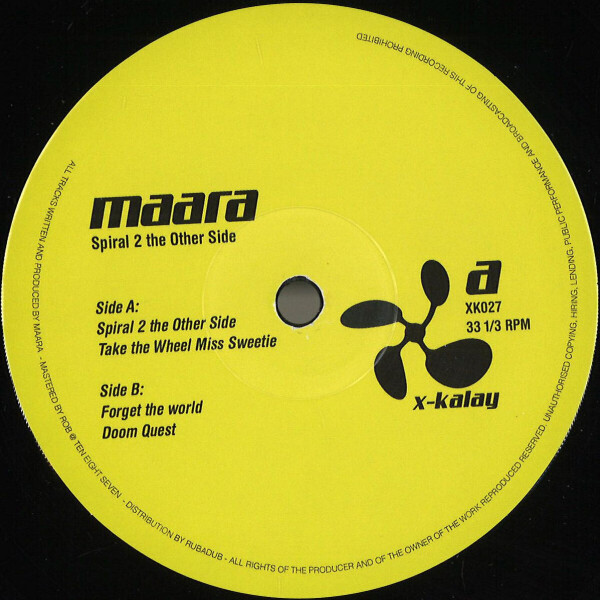 description
Maara makes seductively uninhibited, proggy dance music. In fact, she's quickly becoming one of its foremost exponents. Barely pausing for breath between releases, 'Spiral 2 the Other Side' finds the Montreal artist summoning divine feminine frequencies with a hypnotic, ritual-ready 4-tracker.
Some Maara productions are shot through with an almost radiant optimism, but here, darkroom throb prevails. Big on the gated vocals, 'Spiral 2 the Other Side' achieves cybernetic sensuality through trippy,
moire?-d electro, while 'Take the Wheel Miss Sweetie', with its driving, fathoms-deep approach, provides a direct take on the blueprint.
The Canadian assumes the role of high priestess on the flip. 'Forget the world' is a ritual incantation for bridging seen and unseen worlds; prog house magick with shades of '90s trance utopia. Rounding things off with a tunnelling electro tripper, 'Doom Quest' references the vortex-dwelling atmospherics of early tribal modes to mind-altering effect.