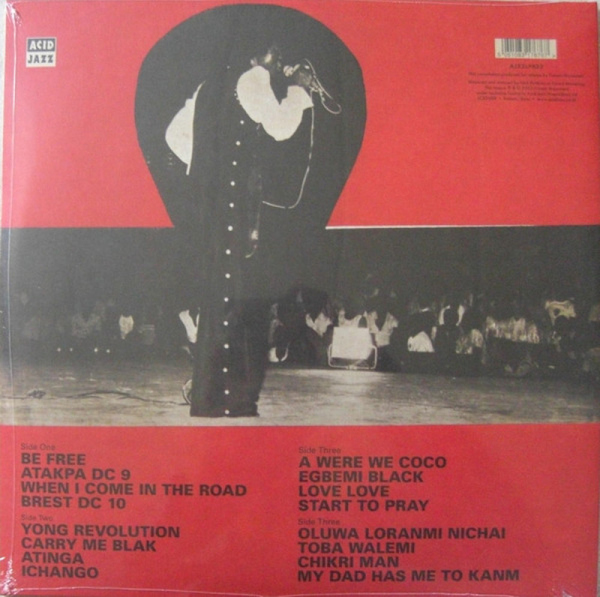 3.
When I Come In The Road
---
16.
My Dad Has Me To Kanm
---
description
Ein einzigartige und legendäres Afrobeat Album geschrieben für die kommunistische Revolution Benins. Ferry Djimmy, befreundet mit Muhammad Ali und Fela Kuti und späterer Bodyguard von Jacques Chirac, bringt auf dem im Satel Studio in Cotonou aufgenommenen Album eine Mischung wilden Afrobeat und Rhythmen, Afro-Funk und Gitarrenrock á la Jimi Hendrix zusammen. Ein musikalischer Wegbegleiter der kommunistischen Revolution in Benin und ein unentbehrliches Stück Musikgeschichte für Fans des Afrobeats.