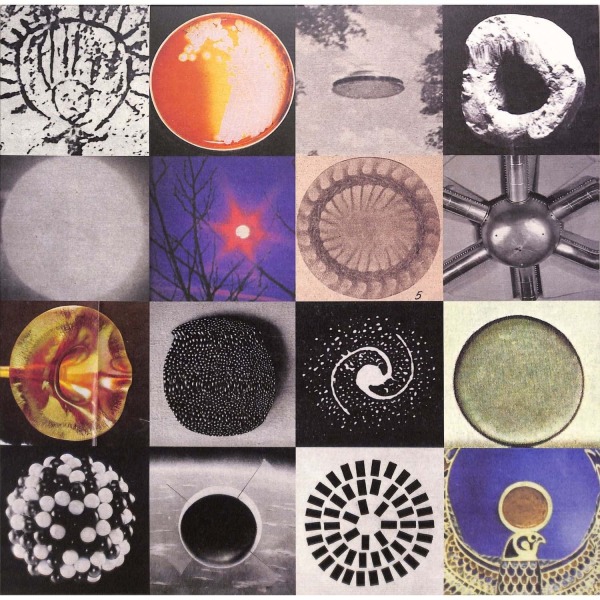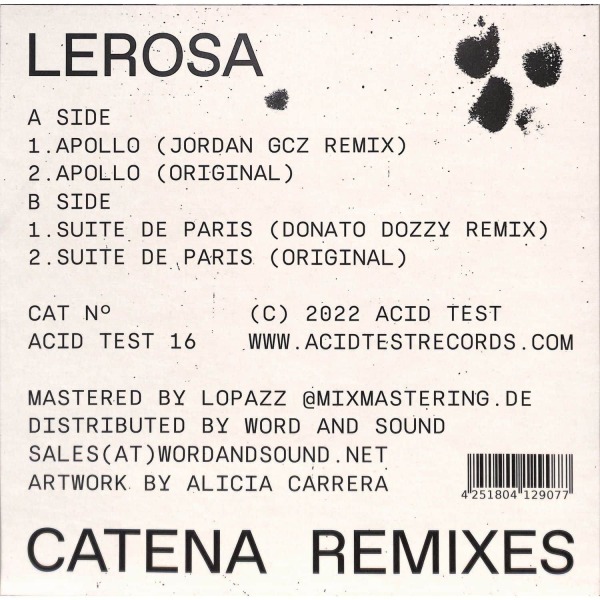 1.
Apollo - Jordan Gcz Remix
---
3.
Suite De Paris - Donato Dozzy Remix
---
4.
Suite De Paris - Original
---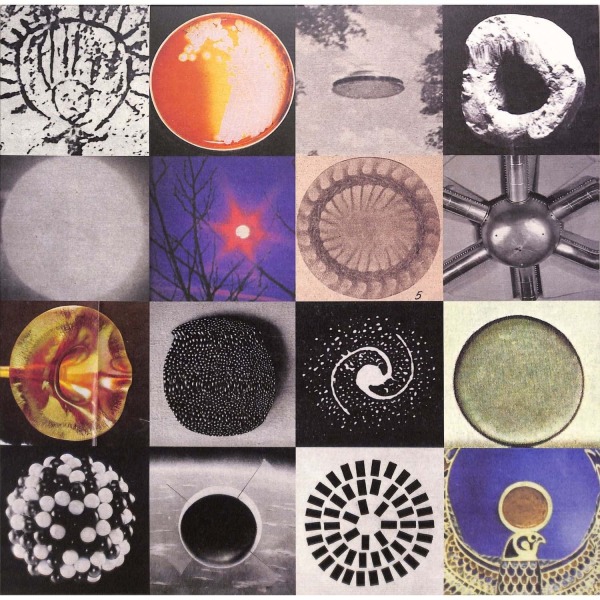 description
Accompanying the cassette album of Lerosa's fourth full-length, Catena, this heavyweight 12" features two originals from the album and two remixes from familiar faces: childhood friend Donato Dozzy and long-time fellow traveller Jordan GCZ (of Juju & Jordash). Album closer 'Suite De Paris' places pitch-bent liquid acid over a huge skanking bassline, the perfect material for Dozzy to make hay with his simmering techno take. Meanwhile, album opener 'Apollo' churns with industrial fervour, before Jordan GCZ reduces it down to its acid techno essence, leaving little space for us to catch our breath.