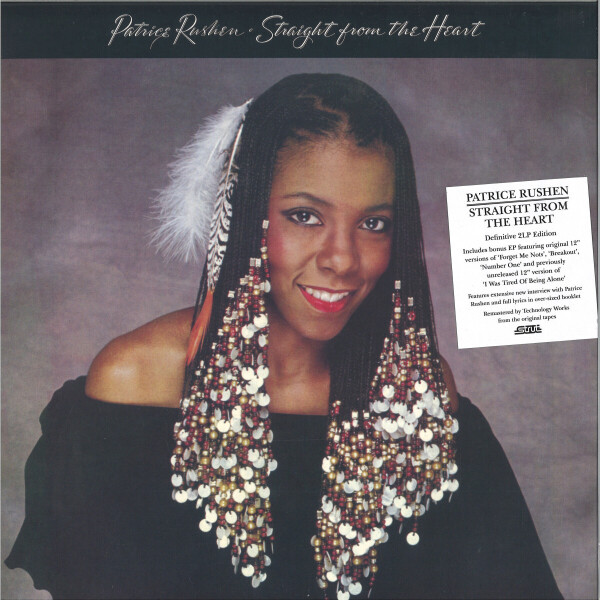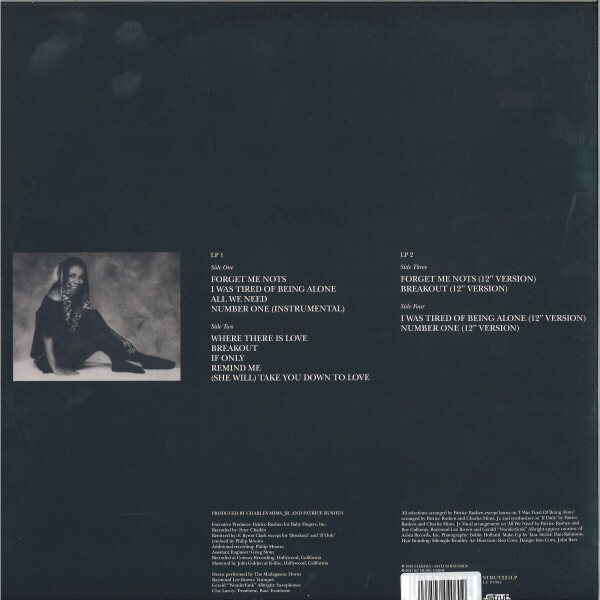 Straight from the Heart (Ltd 2LP White Vinyl)
To order please add to basket and proceed to check out
2.
I Was Tired Of Being Alone
---
4.
Number One (Instrumental)
---
9.
(She Will) Take You Down To Love
---
10.
Forget Me Nots (12" Version)
---
11.
Breakout (12" Version)
---
12.
I Was Tired of Being Alone (12" Version)
---
13.
Number One (12" Version)
---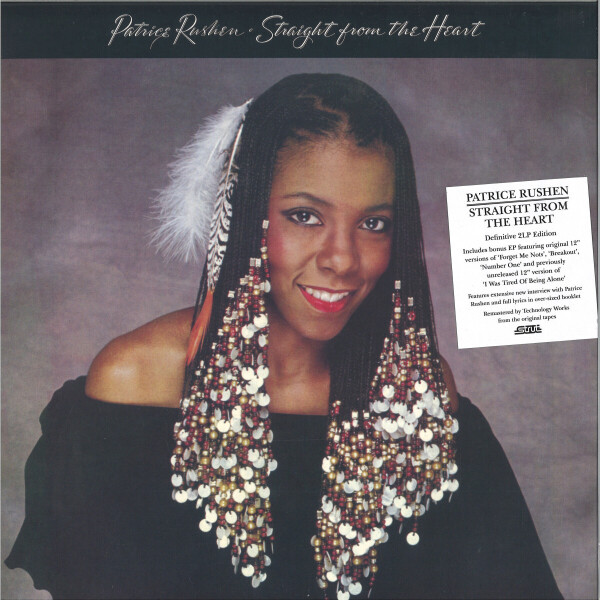 description
.. From the Heart/Limited White Vinyl Edition
2-LP Holland
Jazz
Coloured Vinyl, Limited Edition
Strut present a special limited edition of Patrice Rushen's landmark 1982album, pressed on double white vinyl. Recorded during Elektra's drive for 'sophisticated dance music' as many jazzartists created their own arrangements of disco and boogie, the sessions markeda progression for Patrice as she began exploring sonics as much as songwriting. Singles from the album included 'Breakout!', 'Number One' and the global hit'Forget Me Nots'. The single hit no. 23 on the Billboard Hot 100 in March 1982 and the albumbecame Patrice's best seller globally from her time with Elektra / Asylum,securing a Grammy nomination. In more recent years, the album has become aregular source for samples in the world of hip hop and R&B. Most famously, WillSmith's theme for the film 'Men In Black' and George Michael's 'Fastlove' wereboth based, to varying degrees, on 'Forget Me Nots'.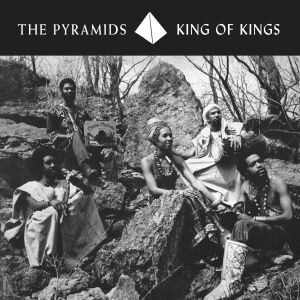 Soul
The Pyramids
Strut Records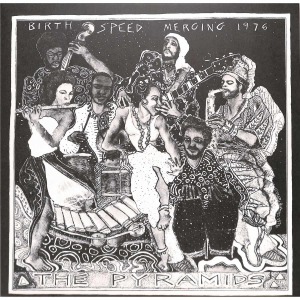 Soul
The Pyramids
Strut Records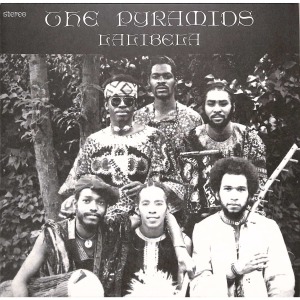 Soul
The Pyramids
Strut Records