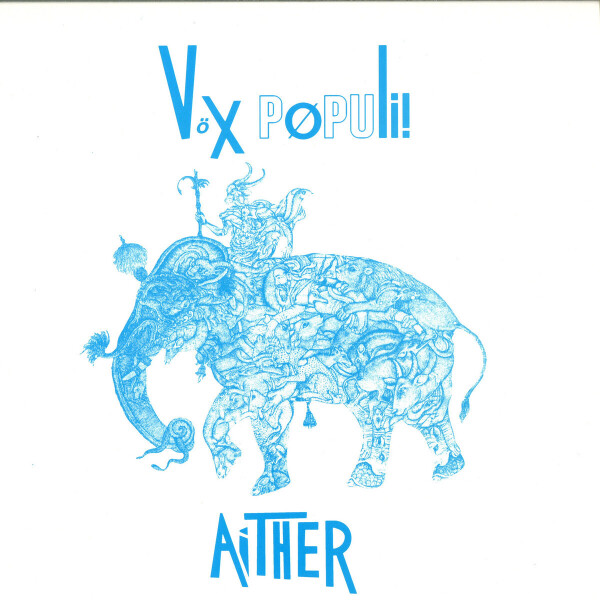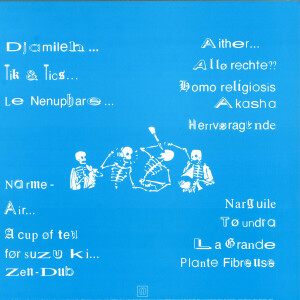 Aither (Repress)
genre:
Electro / Electronic
To order please add to basket and proceed to check out
5.
A Cup Of Tea For Suzuki
---
13.
La Grande Plante Fibreuse
---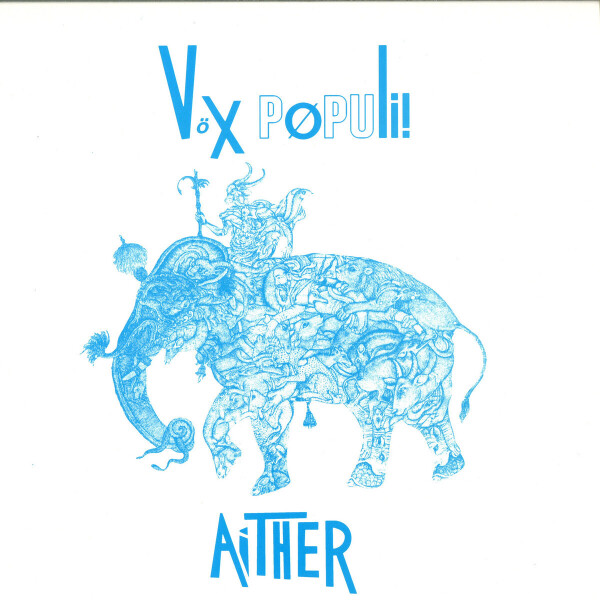 description
Emotional Rescue celebrates a decade of reissues by again pulling deep from the well with the first of several French avant albums over the coming year. The self-styled "Ethno-Industrial" Vox Populi! present their 1989 Aither album, remastered and repackaged with love nearly 30 years later.

Initiated by artist Axel Kyrou in 1982, Vox Populi! was soon joined by long term collaborator Pacific 231 on a series of coldwave/industrial cassette only recordings. Things changed considerably, however, with the meeting of the siblings, Mitra and Arach in 1984.

The consequential use of "traditional" instruments and, especially, his wife Mitra's Persian folklore vocals gave a specific tonality, incorporating the band's expanding passion for oriental sounds, electronics and psychedelic music.

Involving numerous musicians and friends in often-spontaneous studio sessions, the melting pot of varied cultural backgrounds added ethnic, electronic, concrete music, funk, dub and experimental flavours.

This feeling of the subjective absence of the artist was achieved via a communal way for making music, but still with an aim to entertain while leading the listener to experience something unique - mind elevating, non-egotistical, ethereal music - all pushing the intellect towards a more artistic transparency.

Welcome to Aither.
Disco / Cosmic
Vox Populi!
Emotional Rescue
€15.99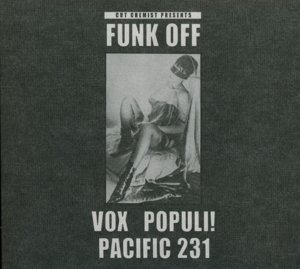 Unknown
vox populi!
a stable sound
€16.99