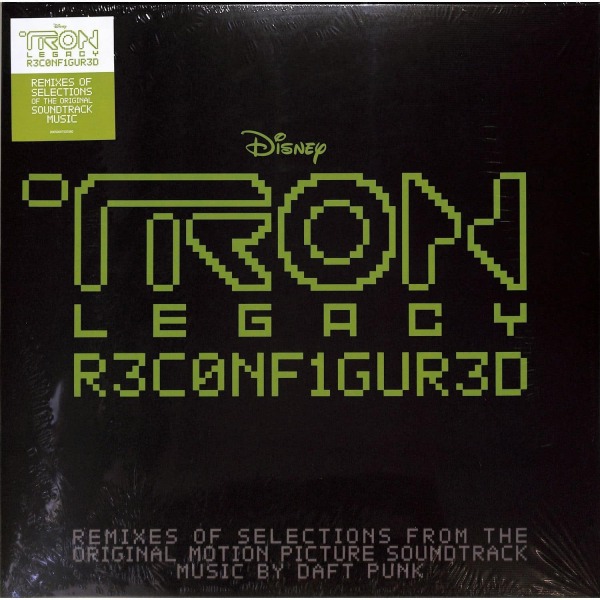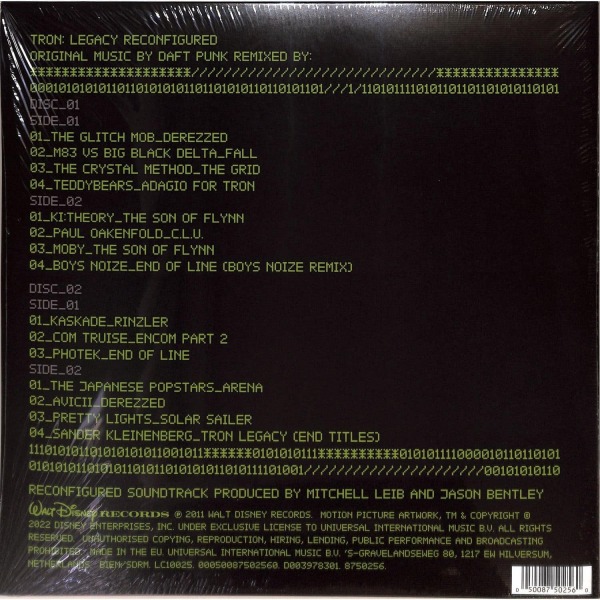 Tron: Legacy Reconfigured (Ltd.2LP)
1.
Derezzed (Remixed By The Glitch Mob)
---
2.
Fall (Remixed By M83 Vs. Big Black Delta)
---
3.
The Grid (Remixed By The Crystal Method)
---
4.
Adagio For TRON (Remixed By Teddybears)
---
5.
The Son Of Flynn (Remixed By Ki:Theory)
---
6.
C.L.U. (Remixed By Paul Oakenfold)
---
7.
The Son Of Flynn (Remixed By Moby)
---
8.
End Of Line (Remixed By Boys Noize)
---
9.
Rinzler (Remixed By Kaskade)
---
10.
Encom Part 2 (Remixed By Com Truise)
---
11.
End Of Line (Remixed By Photek)
---
12.
Arena (Remixed By The Japanese Popstars)
---
13.
Derezzed (Remixed By Avicii)
---
14.
Solar Sailer (Remixed By Pretty Lights)
---
15.
TRON Legacy (End Titles) (Remixed By Sander Kleinenberg)
---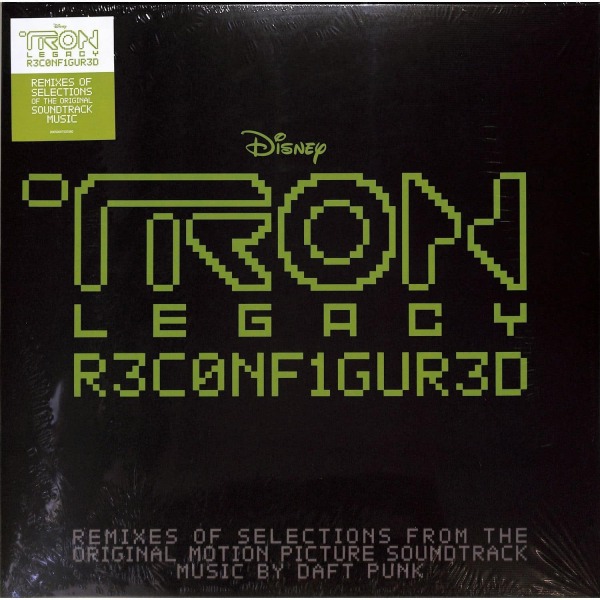 description
Am 27. Mai erscheint mit "TRON: Legacy Reconfigured" die Wiederveröffentlichung des Remix-Albums zum Soundtrack von Daft Punk zu "TRON: Legacy". Seine ursprüngliche Veröffentlichung hatte das Album am 5. April 2011 und erscheint nun wieder pünktlich auf Vinyl zum 40-jährigen Jubiläum des ersten "TRON"-Films. Das Album enthält Remixe einzelner Titel aus dem Soundtrack zu "TRON: Legacy" von Artists der elektronischen Musik wie M83, Avicii, Boys Noize, Moby, Paul Oakenfold und viele weitere. In mehreren Ländern war das Album in den Charts und erreichte Platz eins der Billboard Dance/Electronic Charts. Das Album erscheint als 2LP.