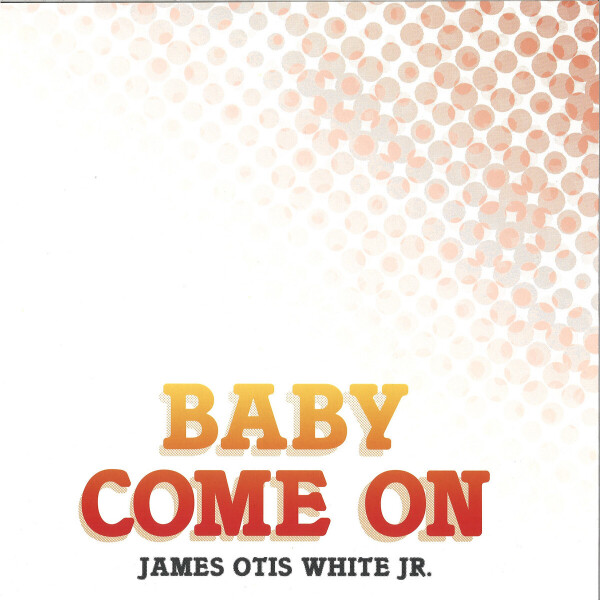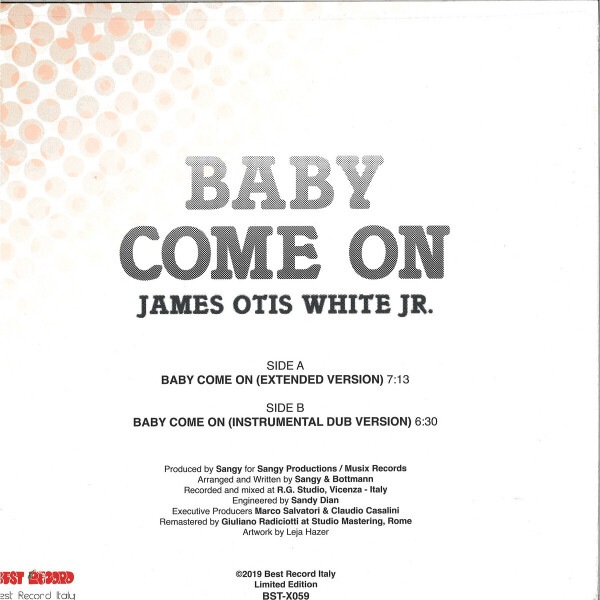 1.
Baby Come On (Extended Version)
---
2.
Baby Come On (Instrumental Dub Version)
---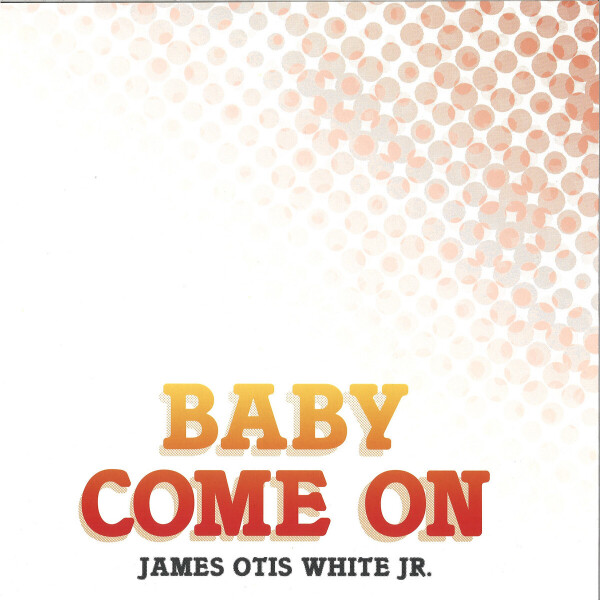 description
"Baby Come On" is one of the funkiest productions Maurizio 'Sangy' Sangineto has ever conjured. Sleazy electro boogie with just the right balance of Italo and soul in the mix, "Baby Come On" was a solo expedition by Armed Gang's James Otis White Jr. who hits the juiced-up bass-led groove in consummate syrup-toned style but gives the groove all the room it needs to let loose. Spacious, sun-kissed and profoundly funky, this couldn't have landed at a better time.