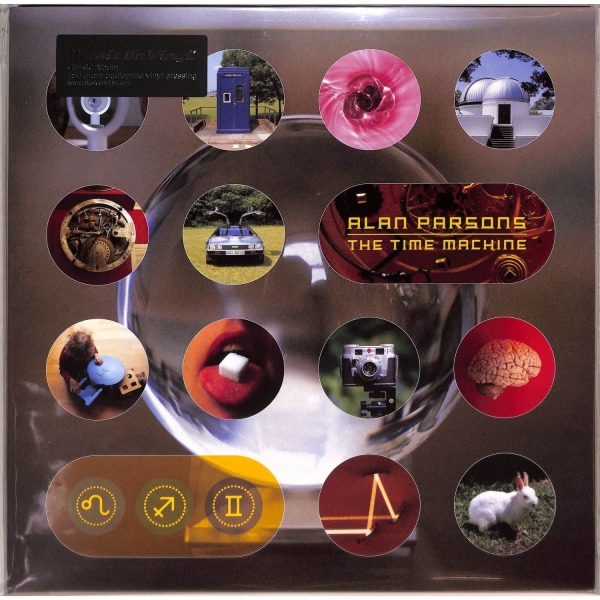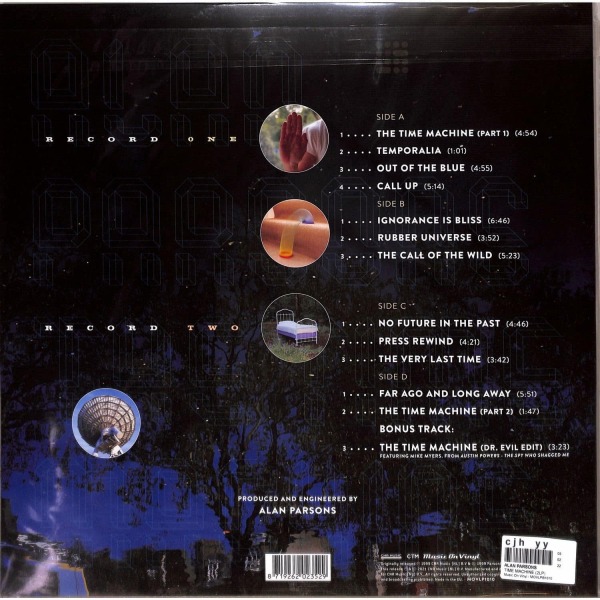 1.
The Time Machine (Part 1)
---
11.
Far Ago And Long Away
---
12.
The Time Machine (Part 2)
---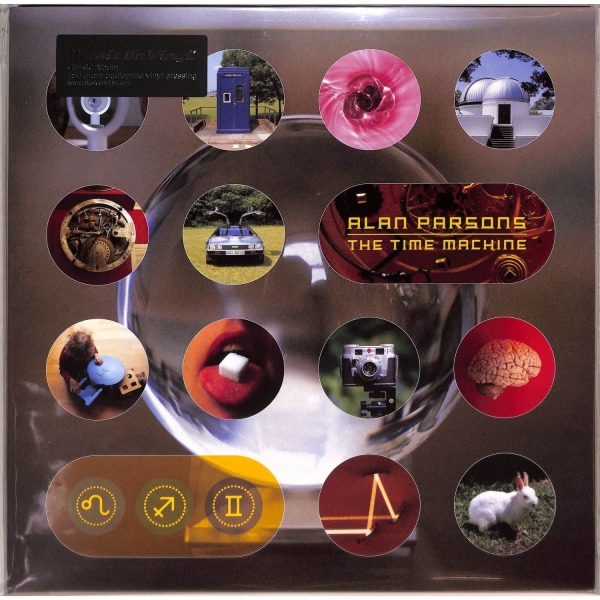 description
High Quality, Gatefold Sleeve, Insert, Bonus Track(S)
¦ Audiophiles 180g Vinyl
• Druckbeileger mit Songtexten und Bildern
• Inkl. der Singles SINGLES "Out Of The Blue", "The Very Last Time" & "The Time Machine"
• Gatefold-Sleeve
• Inkl. Bonustrack "The Time Machine" (Dr. Evil Edit) mit Mike Myers wie enthalten in "The Spy Who Shagged Me", Austin Powers" und "After Locked Groove"
• Vocals By Beverly Craven, Tony Hadley, Colin Blunstone, Chris Rainbow, Graham Dye u.a.
• Black Vinyl Edition

¦ "The Time Machine" ist das dritte Soloalbum von Alan Parsons und enthält Gastauftritte von Tony Hadley (Spandau Ballet), Colin Blunstone (The Zombies), Máire Brennan (Clannad) und Beverly Craven. Auf dem Album sind auch Ian Bairnson und Stuart Elliott, die zuvor bei The Alan Parsons Project mitwirkten. Die Dr- Evil-Bearbeitung von "The Time Machine" wird von der Stimme von Mike Myers aus dem zweiten Austin-Powers-Film, The Spy Who Shagged Me gesungen, in dem The Alan Parsons Project erwähnt wird.
Das Konzept des Albums dreht sich um den Lauf der Zeit und alle Triumphe, Fehler, Bedauern und Erinnerungen, die damit verbunden sind. Das Artwork wurde für diese Vinyl-Ausgabe wurde von keinem Geringeren als Peter Curzon von den Storm Studios gestaltet.
The Time Machine ist auf schwarzem Vinyl erhältlich und enthält einen 4-seitigen Druckbeileger mit Texten und Bildern.