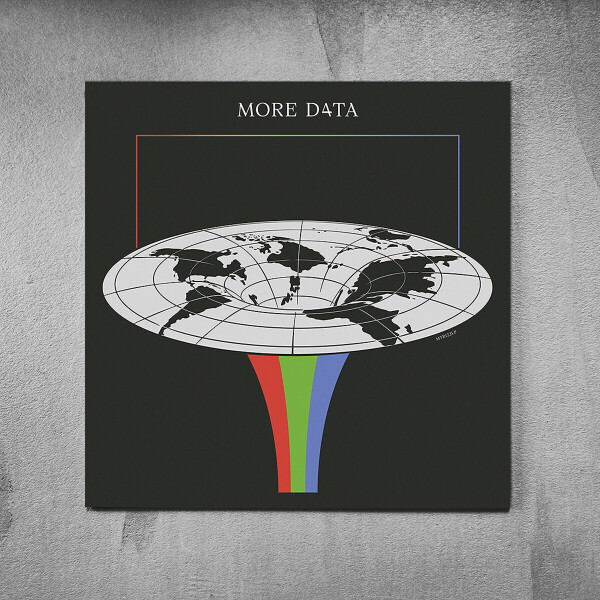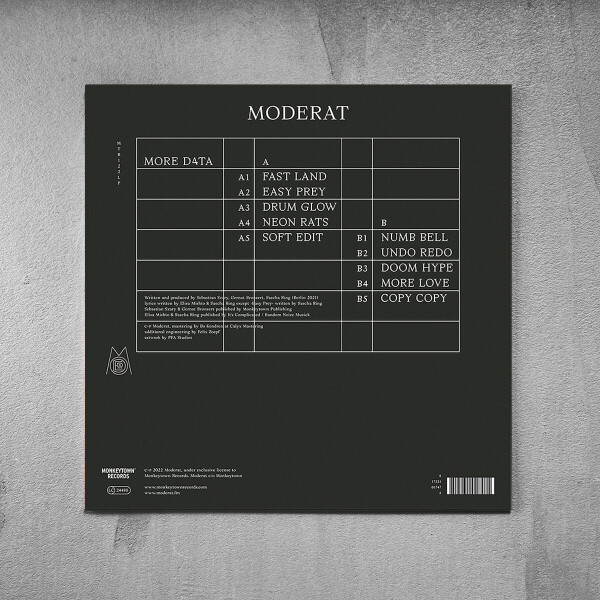 MORE D4TA
genre:
Electro / Electronic
To order please add to basket and proceed to check out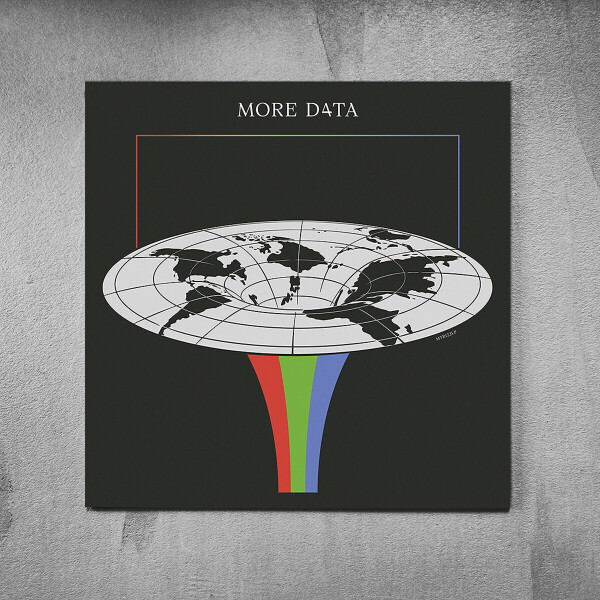 description
Die zwei Jahre Funkstille zwischen Apparat (Sascha Ring) und Modeselektor (Gernot Bronsert und Sebastian Szary) war rückwirkend das dringend benötigte Durchatmen, um mit neuer Energie zum gemeinsamen kreativen Sprung anzusetzen. Zunächst musste sich die Band wieder annähern und musikalisch neu definieren. Es wurde exzessiv experimentiert - mit modularen Synthesizern, Field Recordings und anderen klanglichen Kuriositäten. Am Ende des Tages kehren die drei Produzenten aber immer wieder in ihre eigene Soundwelt zurück, in der emotionsgeladener Pop und pulsierende Soundscapes zusammentreffen. Die sphärischen Melodien, gepaart mit Rings überirdisch-fragilem Gesang, funkeln in der Dunkelheit der Nacht am allerhellsten. Obwohl der Albumtitel ein Anagramm von 'Moderat 4' ist, steckt dahinter mehr als blosse Wortspielerei. MORE D4TA erkennt die neue Realität der Datenflut an, ohne sich ihr kampflos zu beugen. Wer es schafft, sich selbst kurz zu unpluggen und auf das Album einzulassen, findet hier das Werk einer Band, deren Musik ihren Ursprung in einem tiefen, kreativen Schaffensbedürfnis hat. Die in knapp zwei Jahrzehnten eine Soundästhetik erfunden hat, die unverkennbar ihre eigene ist. Und die mit aufgeladenen Akkus und ohne Kompromisse in den Startlöchern steht, für die nächste Phase ihres gemeinsamen Weges.