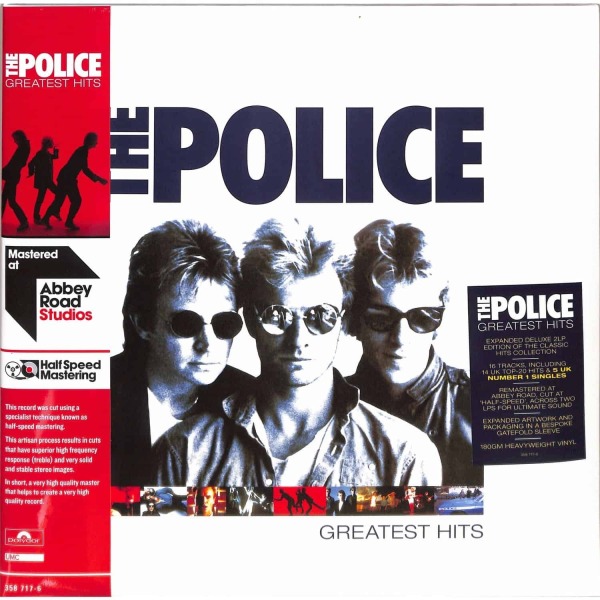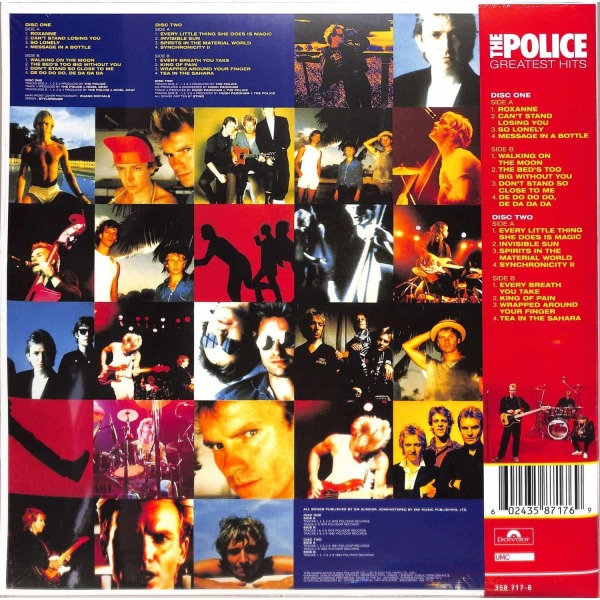 2.
Can't Stand Losing You
---
6.
The Bed's Too Big Without You
---
7.
Don't Stand So Close To Me
---
8.
De Do Do Do, De Da Da Da
---
9.
Every Little Thing She Does Is Magic
---
11.
Spirits In The Material World
---
13.
Every Breath You Take
---
15.
Wrapped Around Your Finger
---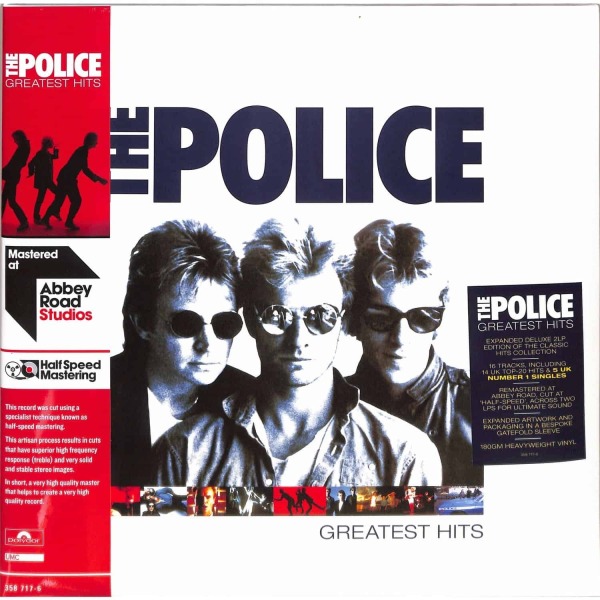 description
Anlässlich des 30-jährigen Jubiläums der Originalveröffentlichung erscheint am 15. April die Neuauflage der Vinyl "The Police - Greatest Hits". Das Album wurde vor allem durch die CD-Verkäufe weltweit mehrfach mit Platin ausgezeichnet. Zum Release im Jahr 1992 wurde nur eine limitierte Auflage auf Vinyl veröffentlicht, die seit langem vergriffen ist. Deshalb ist das Vinyl-Album bei Fans sehr begehrt. Doch das Album ist nicht nur für langjährige Fans und Sammler ein Muss, sondern auch für neue The Police Fans der perfekte Einstieg. Um eine ultimative Soundqualität zu erreichen, wurde das Album in den Abbey Road Studios mithilfe der Half-Speed Technik neu gemastert. Das Ergebnis sind zwei schwarze "heavyweight" Vinyls. Auch das Artwork wurde erweitert und mit einer neuen Hülle versehen, welche dieses nochmals aufwertet. "The Police – Greatest Hits" erscheint als 2LP.