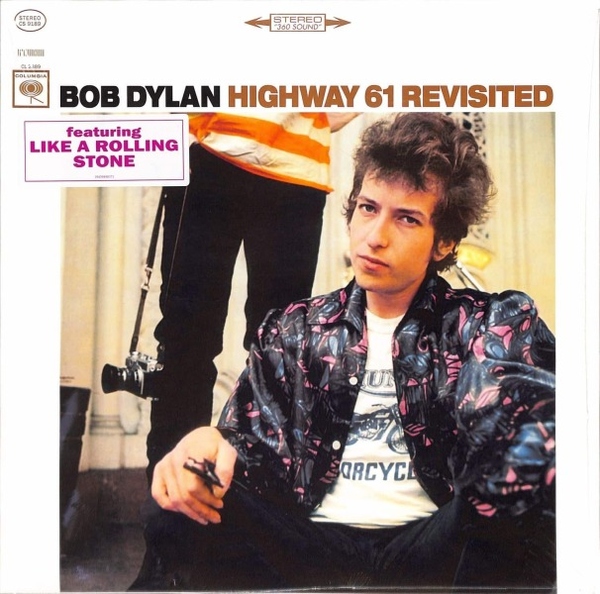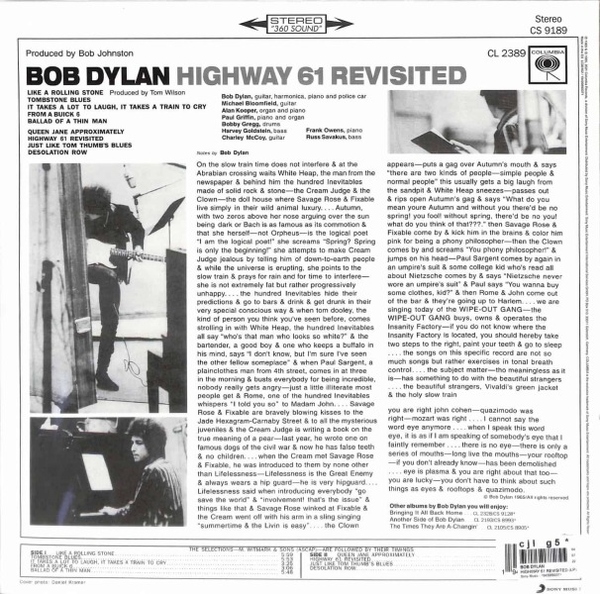 3.
It Takes A Lot To Laugh, It Takes A Train To Cry
---
6.
Queen Jane Approximately
---
8.
Just Like Tom Thumb's Blues
---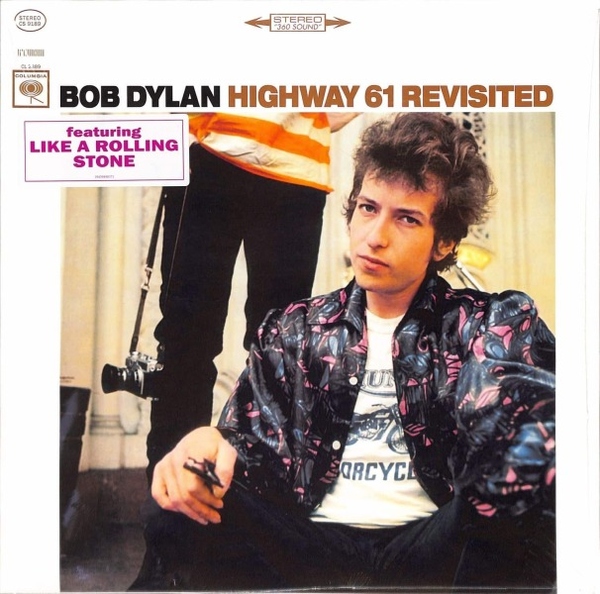 description
022 wird das Schallplattendebüt von Bob Dylan fast schon rekordverdächtige 60 Jahre alt: am 19. März 1962 erschien das selbstbetitelte erste Album Dylans, mit ganzen 420 Dollar Produktionskosten im Rücken, bei Columbia Records in New York. Jetzt werden aus diesem Anlass die drei zweifellos wichtigsten Sechzigerjahre-Alben Dylans auf Vinyl wiederveröffentlicht: das musikalische Triptychon "Bringing It All Back Home" (1965), "Highway 61 Revisited" (1965) und das erste Doppelalbum der Rockgeschich te, "Blonde On Blonde" (1966). Natürlich im neuesten Remastering, mit den zeitgenössischen roten Stereo-Labels, den berühmten "Stereo 360 Sound"-Logos und erstmals überhaupt mit Replicas der Original-Werbeaufkleber (im Sammlerjargon "hype sticker") auf den Covern. In schwarzem Vinyl, so wie es sein soll.Wegen begrenzter Mengen sind diesmal Vorbestellungen ratsam.