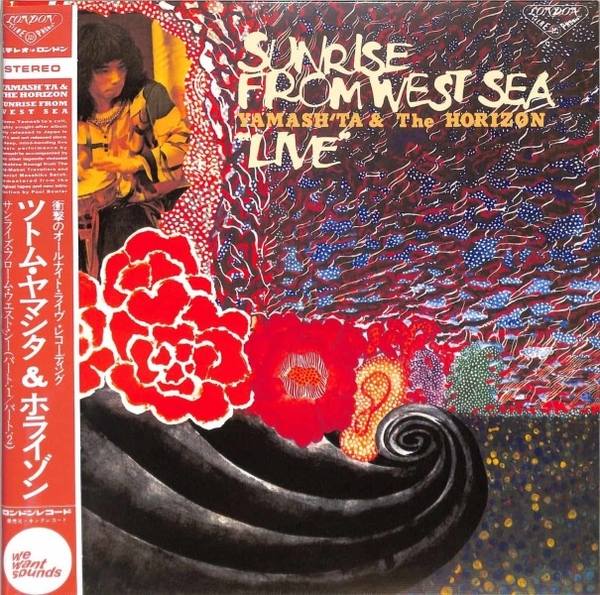 1.
Sunrise From West Sea Part: 1
---
2.
Sunrise From West Sea Part: 2
---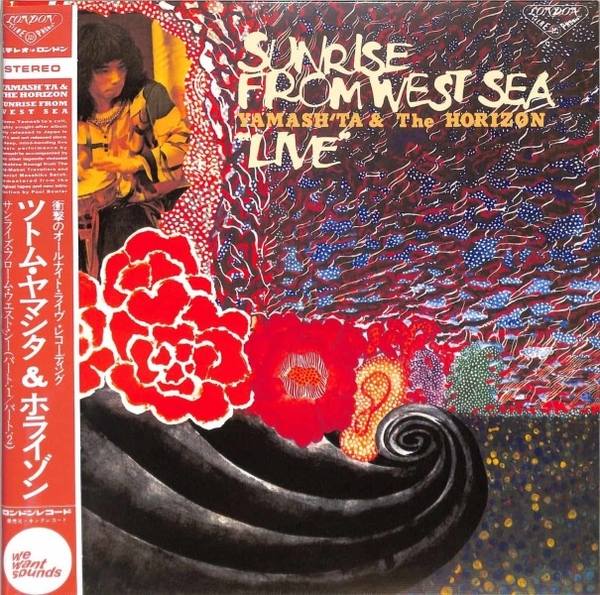 description
Wewantsounds is delighted to announce the first-ever release 'Sunrise From West Sea', a mesmerising performance by Stomu Yamash'ta accompanied by Jazz pianist Masahiko Satoh (well known for his involvement in the New Herd Orchestra and his 'Belladonna of Sadness' soundtrack) and Taj Mahal Travellers founder Takehisa Kosugi on Electric Violin. The line up, also comprising Hideakira Sakurai on Electric Shamisen, is a spaced-out improvisational soundscape over the two LP sides. Remastered from the original tapes, the album is reissued here for the first time ever on LP and CDd. The LP comes in its beautiful original gatefold artwork with OBI strip, 2 page insert and a new introduction by journalist Paul Bowler.
Stomu Yamash'ta has been hailed as one of the best percussionists in the world by John Cage. Born Tsutomu Yamashita in 1947 in a musical family (his father was the conductor of the Kyoto Philharmonic), he studied at Julliard and Berklee in the 60s where he honed his skills as one of the most gifted percussionists of his generation, playing both modern classical music (Cage, Morton Feldman, Toru Takemitsu...) and improv jazz. In New York, he witnessed the birth of the New Thing revolution led by John Coltrane which had a profound effect on him and decided him to go to pursue his studies at Berklee in Boston.
There he met fellow Japanese musician Masahiko Satoh who was also studying there. Their friendship led to the recording of the landmark album Metempsychosis for Nippon Columbia a few years later. The album released in 1971 consisted in a "composition for percussion and jazz orchestra" that mixed Yamash'ta percussion and Satoh's piano playing with the full-on sound of Toshiyuki Miyama's New Herd Orchestra in a groundbreaking free improvisation.