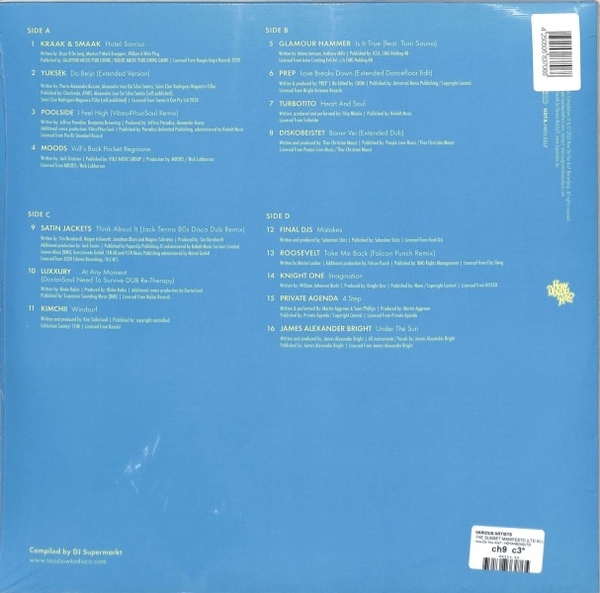 description
16 bisher unveröffentlichte Tracks von Poolside, Roosevelt, Kraak & Smaak und vielen weiteren exklusive auf dieser Compilation! Kuratiert von DJ Supermarkt!

The Sunset Manifesto erscheint am 04.12.2020 auf How Do You Are? und versammelt eine eklektische Gang von der Westküste der USA bis nach Norwegen und allem was dazwischen liegt- mit einer gemeinsamen goldenen Wurzel: Diese warme, akustische, aus Laurel Canyon Leuten und LA Session Göttern bestehende Clique, ausgestattet mit einer zeitgenössischen, elektronischen Sensibilität. All diese Acts berühren den zurückgelehnten, Daytime Disco-Style, der als Balearic in die Musikgeschichtsbücher eingegangen ist. Aber es liegt etwas Neues in der Luft. Die Künstler*innen auf The Sun Manifesto versuchen nicht einfach die Vergangenheit neu aufzurollen. Nein, das hier ist mehr "Parallel Pop"- und damit der Soundtrack für eine herrliche, imaginäre, aber dennoch zeitgenössische Welt jenseits von Retro-Kitsch. 16 anspruchsvollste, AOR- und Dance-orientierte, zeitgenössische Popsongs aus dem Too Slow to Disco-Universum. Wie ein Detektiv hat DJ Supermarkt die Künstler*innen auf dieser Compilation lange beobachtet, ihr Schaffen verfolgt und dann im richtigen Moment Nägel mit Köpfen gemacht. Worauf wir dieses Mal ganz besonders stolz sind: Alle Tracks auf The Sunset Manifesto sind exklusiv und unreleased und wurden teilweise extra für unsere Compilation gschrieben, was für eine Ehre!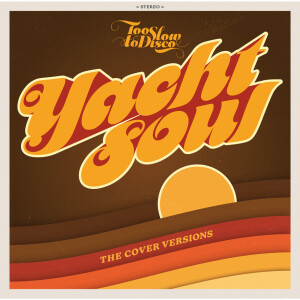 Soul
Too Slow To Disco Neo pres. Various Artists
HOW DO YOU ARE?
€23.99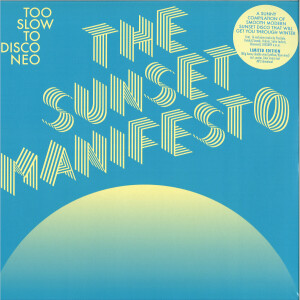 Disco / Cosmic
Too Slow To Disco Neo pres. Various Artists
HOW DO YOU ARE?
€22.99