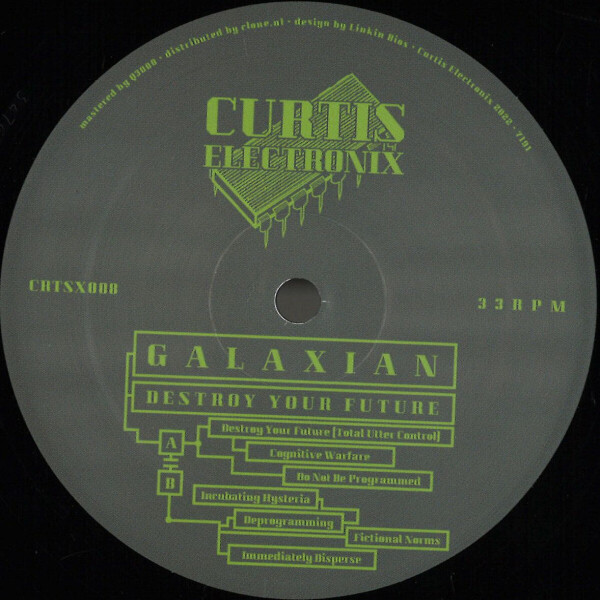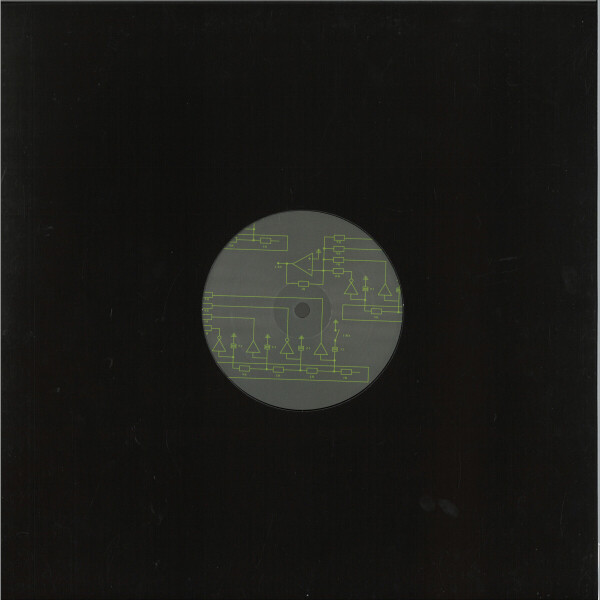 Destroy Your Future LP
genre:
Electro / Electronic
1.
Destroy Your Future Total Utter Control
---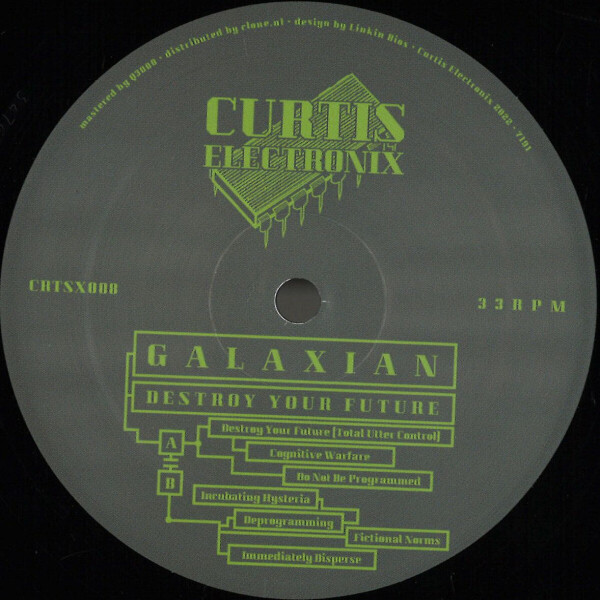 description
Curtis Electronix is proud to present "Destroy Your Future", the new LP from the one and only Galaxian. In the last years Mark Kastner aka Galaxian has become a prominent figure in the underground scene because of his high quality productions and his unique take on electro. We all know electro started with futurism and well, this work is pure futurism. Each cut is a trip into his restless creativity. Each track is a mind altering exploration of a deeply cinematic soundscape with a massive number of elements perfectly fused together with his "one of a kind" sci-fi aestethic that immediately pulls you out of the schemes. Caustic distortions, post industrial environments, mind expanding electronics and primitive drum patterns are only the main elements of this sci-fi masterpiece. There is no "Detroit Nostalgia" in it. This is sonic militance. The same that inspired the originators back in the days. When you play it, time runs faster and future looks closer. We are on board, but Galaxian is the only pilot of the ship.