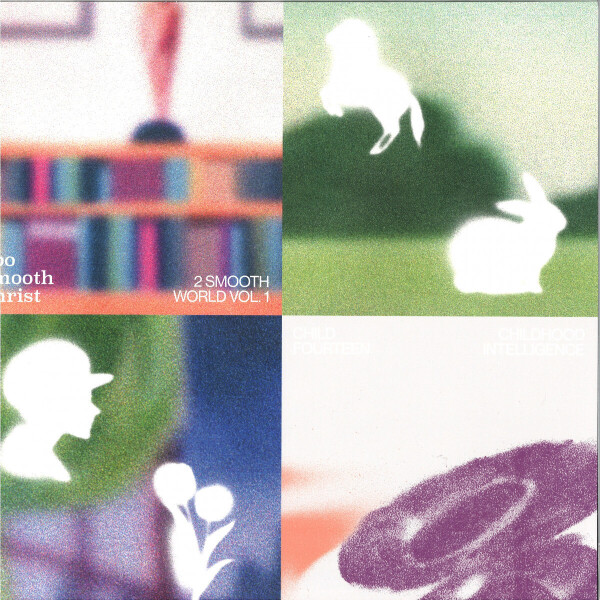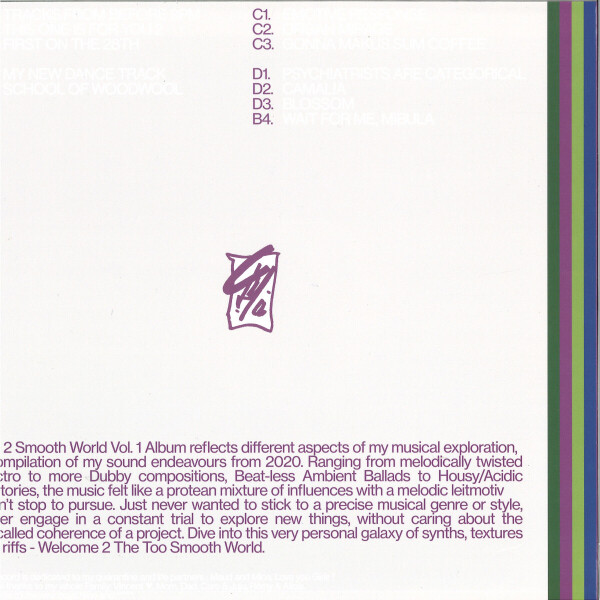 1.
Tracks From Before 9PM
---
8.
Gonna Makus Sum Coffee
---
9.
Psychiatrists Are Categorical
---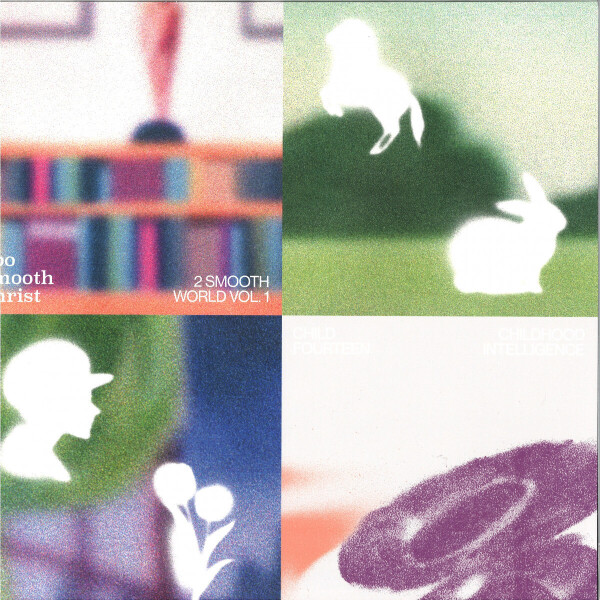 description
The 2 Smooth World Vol. 1 Album broadcasts a highly addictive tale of electronic frequencies. A whole universe of musical explorations, ranging from twisted electro to more dubby compositions, beatless ambient ballads, classic house nostalgia - naturally flowing into oceans of acid & bass.