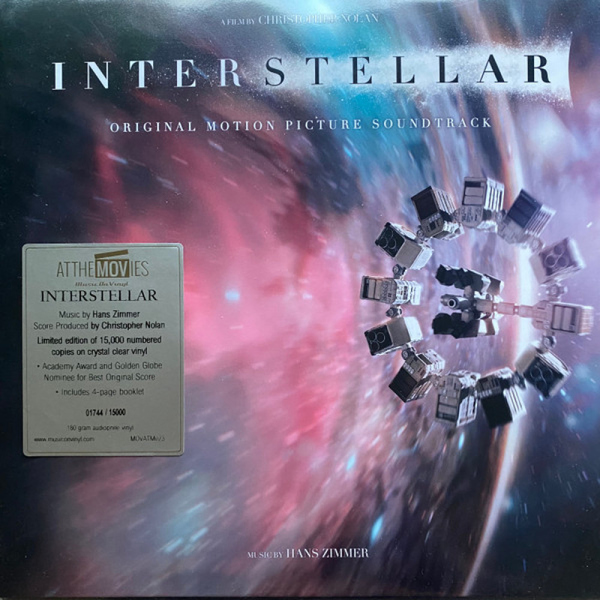 Interstellar (Original Motion Picture Soundtrack)
To order please add to basket and proceed to check out
9.
A Place Among The Stars
---
16.
Do Not Go Gentle Into That Good Night
---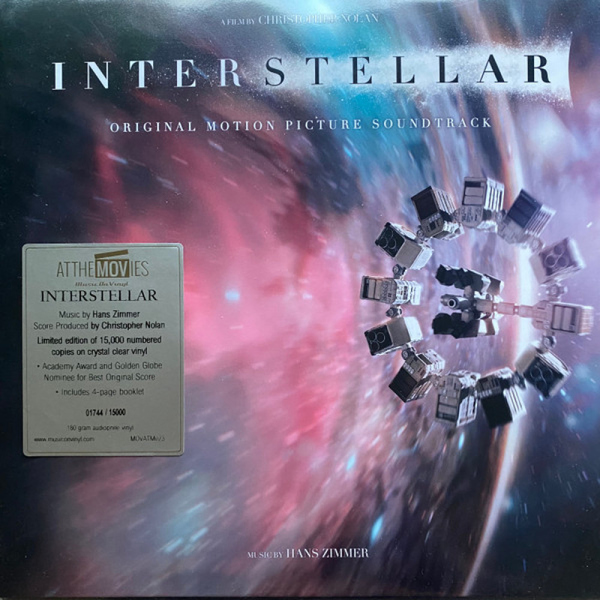 description
180gr/Deluxe Gatefold/4p Booklet/15.000 Cps Clear Vinyl
2-LP Holland
Popular / Original Soundtrack
Coloured Vinyl, High Quality, Gatefold Sleeve, Insert
¦ Limitierte und nummerierte Sonderauflage auf CLEAR Vinyl
• Audiophiles 180g Vinyl
• Gatefold Sleeve • 4-seitiges Booklet
• Cover-Schutz durch hochwertige PVC-Schutzhülle
• OST zum mehrfach ausgezeichneten Science-Fiction Blockbuster
• Erstmals auf Coloured Vinyl!

¦ Der Blockbuster "Interstellar" dreht sich um die Abenteuer einer Gruppe von Forschern, die ein Wurmloch entdecken, mit dessen Hilfe sich die Limitierungen der Raumfahrt überwinden lassen und welches das Überbrücken ungeheurer Entfernungen möglich macht.
Regie führte Christopher Nolan ("Inception", "Batman Begins", "The Dark Knight"); der epische Soundtrack stammt vom langjährigen Kollaborateur Nolans, dem mit Oscars, Grammys und Golden Globes ausgezeichneten Komponisten Hans Zimmer.
Zimmer und Nolan wollten sich bewusst von der Filmmusik der Batman-Trilogie entfernen und eine ganz neue Richtung einschlagen. Bevor er an "Interstellar" weiterarbeitete, tat Nolan etwas ganz und gar Untypisches, das sein damaliges Verlangen nach einem besonders emotionalem Musik-Stoff unterstreicht: Er bat Zimmer, Musik für den Film zu schreiben, ohne ihm jedoch das Genre, den Titel, die Charaktere oder die Geschichte zu verraten.
"Ich sagte: Ich gebe dir einen Umschlag mit einem Brief darin. Eine Seite. Diese Seite wird dir den Kern der Geschichte erklären. Du arbeitest einen Tag lang und spielst mir dann vor, was du geschrieben hast." Zimmer ließ sich auf den Deal ein. Das Resultat war perfekt.