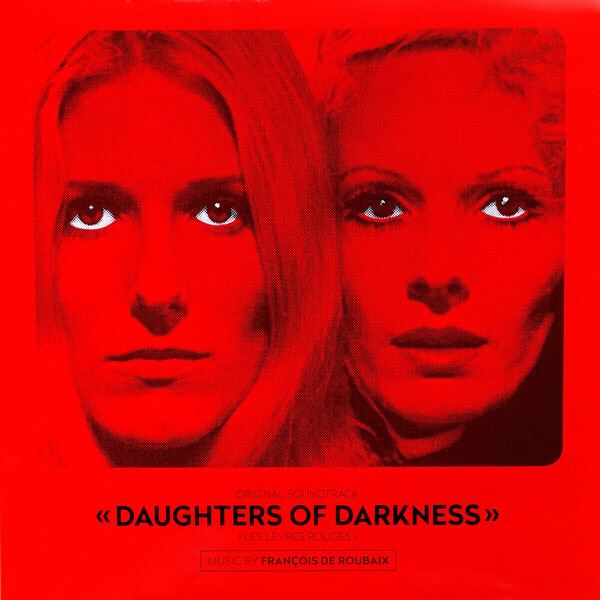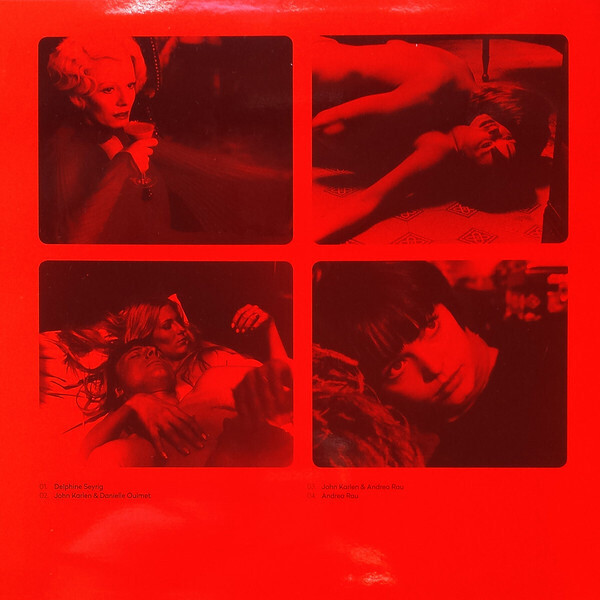 1.
Daughters Of Darkness (Opening)
---
5.
Countess Bathory (Halo)
---
7.
The Countess And The Inspector
---
8.
Tale Of Torture And Vampires
---
9.
Valérie, Ilona And Stefaan
---
10.
The Dunes Of Ostend, Flagellation
---
13.
The Phantom Organ And Piano
---
14.
Pursuit On The Dunes Of Ostend
---
15.
Accident And Cymbalum
---
16.
Daughters Of Darkness (Ending)
---
17.
Bonus (Not Used In The Movie)
---
19.
Dracula 68 Woodstock (Of Fish And Men)
---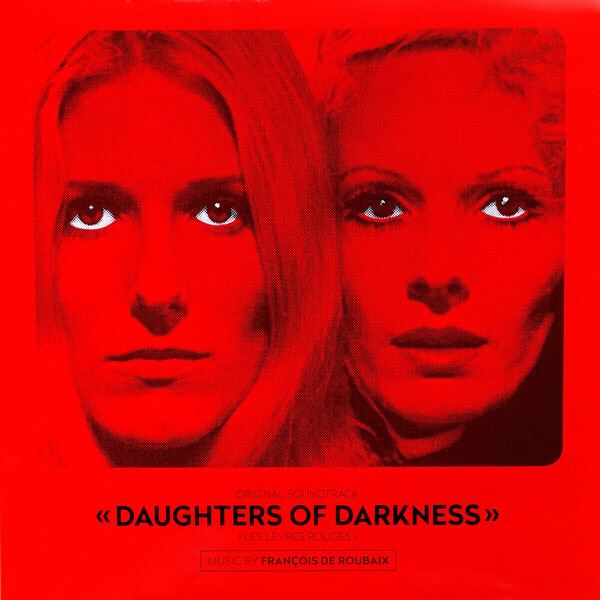 description
"Daughters of Darkness" ist ein englischsprachiger belgischer Horrorfilm aus dem Jahr 1971. Unter der Regie von Harry Kümel spielen in diesem erotischen Kult-Vampirfilm Delphine Seyrig, Danielle Ouimet, John Karlen und Andrea Rau die Hauptrollen. Die Geschichte handelt von einem frisch verheirateten Paar, das auf dem Weg nach England in einem noblen französischen Hotel Halt macht. Dort treffen sie auf eine schöne Frau mit roten Lippen, von der der Hotelbesitzer schwört, sie sei bereits vor 40 Jahren dort gewesen, obwohl sie nicht gealtert ist. Sie stellt sich als Gräfin von Bathory vor und die Leute beginnen sich zu wundern…
Die Filmmusik stammt von dem mehrfach preisgekrönten Komponisten François de Roubaix, der neben seiner Jazz-Expertise als Wegbereiter der französischen elektronischen Musik gilt. Jahre nach der ursprünglichen Veröffentlichung wurde die Musik von mehreren Hip-Hop-Künstlern wie Ice-T, Ab-Soul und Lil Wayne aufgegriffen und gesampelt. Kritiker, Schauspieler und Regisseure bezeichnen ihn als einen der besten Horror-Filme, die je gedreht wurden. In einer retrospektiven Umfrage von Time Out Anfang der 2010er Jahre wurde der Film auf Platz 90 der 100 besten Horrorfilme gesetzt. Im Jahr 2021 feiern wir das 50-jährige Jubiläum des Films. Das Filmfestival Gent wird den Film in seiner Gesamtheit zeigen, mit einem Orchester, das dabei live die Filmmusik spielt. Mit Hilfe von Regisseur Harry Kümel und Patricia und Benjamin de Roubaix ist der Original Soundtrack von "Daughters of Darkness" auf schwarzem Vinyl erhältlich und enthält ein exklusives Poster und bedruckte Innen-Hüllen.