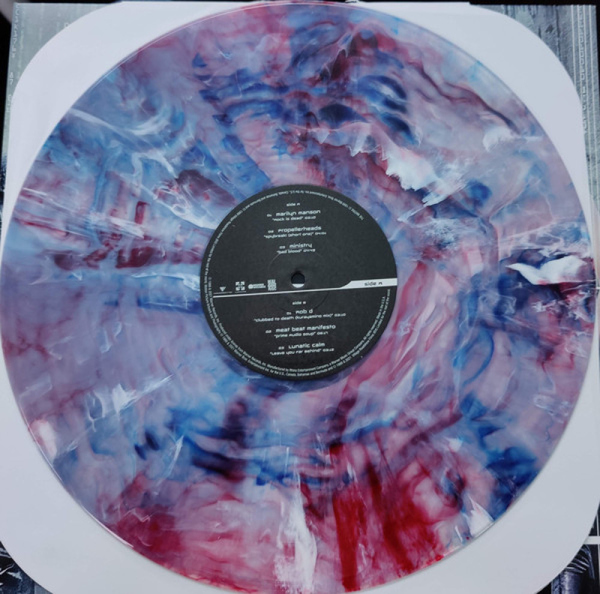 4.
Clubbed To Death (Kurayamino Mix)
---
8.
Dragula (Hot Rod Herman Remix)
---
9.
My Own Summer (Shove It)
---
11.
Look To Your Orb For The Warning
---
description
Coloured Vinyl, Transparent
Etwa alle zehn Jahre kommt ein Science-Fiction-Film auf den Markt, der den Zeitgeist einfängt und gleichzeitig einen Blick in das Dunkel der Zukunft wirft. Ein solcher Film war "The Matrix". Der Film wurde 1999 veröffentlicht, zu einem Zeitpunkt, als das Publikum bereits mit enormen technologischen Veränderungen konfrontiert war und der von den Medien geschürten Jahr-2000-Hysterie ausgesetzt war. "The Matrix" verknüpfte so aktuelle Themen wie japanische Animationsfilme, Hongkong-Kampfsportfilme, Cyperpunk-Science-Fiction und Hacker-Heldenverehrung zu einer Geschichte über drogenbedingte Paranoia, deren Vision einer düsteren Zukunft mit universeller Überwachung und pathologischer Vernetzung von Tag zu Tag weniger paranoid erscheint. Und auch der Soundtrack war ähnlich zukunftsweisend.
Anstelle des bluesbasierten Heavy-Metal-Rocks, der die Filmmusik bevölkert hätte, wenn der Film ein Jahrzehnt früher gedreht worden wäre, griff "The Matrix" auf die neuen elektronischen Breakbeat-Sounds zurück, die in der populären Musik Einzug hielten. Das Ergebnis war ein treibender Audio-Ritt, der perfekt zu den kinematografischen "Bullet Time"-Innovationen des Films passte, eine düstere, halsbrecherische Mischung aus Stoner Metal, Hip-Hop und Electronica.
Jetzt, am Vorabend des mit Spannung erwarteten vierten Teils der Reihe, ist Real Gone Music stolz darauf, den Original-Soundtrack zu "The Matrix" in einem Gatefold-Cover zu präsentieren, das Fotos von der ursprünglichen Filmproduktion zeigt. Die Pressung kommt auf Limited CLEAR WITH RED/BLUE SWIRLED Vinyl!