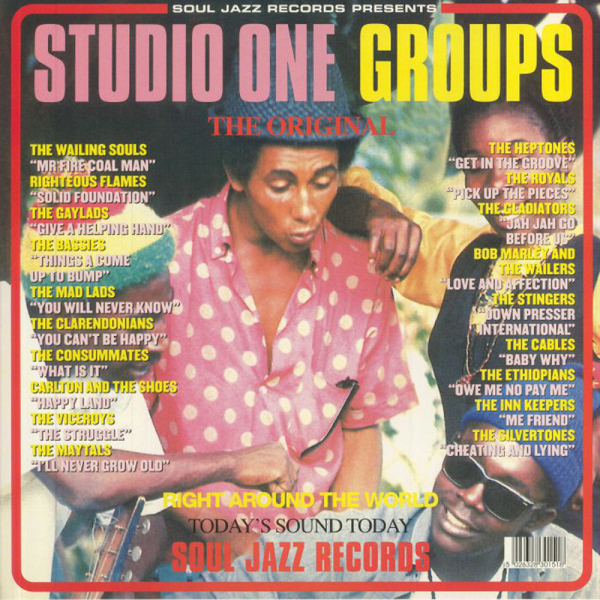 Studio One Groups (2LP Reissue)
4.
Things A Come Up To Bump
---
15.
Down Presser International
---
description
Coloured Vinyl, Download Code
15 years on from its original release Studio One Groups remains one of the toughest of all Soul Jazz/Studio One releases and features some of the biggest groups in the history of Reggae music including Bob Marley and The Wailers, Toots and the Maytals and The Heptones who all began their careers at 13 Brentford Road, under the guidance of the great producer and label owner Clement 'Sir Coxsone' Dodd.

Featuring many, many classic and killer tunes from The Wailing Souls, Carlton and His Shoes, The Gladiators, The Ethiopians, The Mad Lads and more. Studio One Groups brings together numerous classic artists alongside a number of rarities and delves into Studio One's musical output in its prime in the 1960s and 70s featuring Ska, Roots, Rocksteady, Dub and more. Clement Dodd's role in launching and nurturing Reggae groups and singers is unsurpassed and Studio One's success was due to Dodd's ability to see talent, surround himself with it and nurture artists.