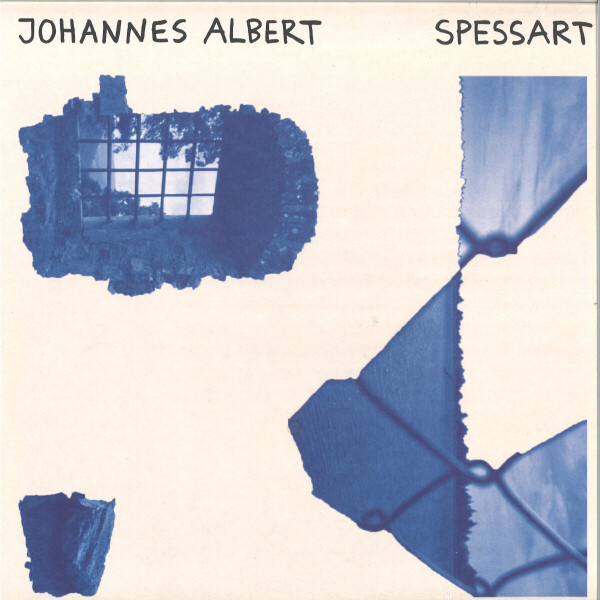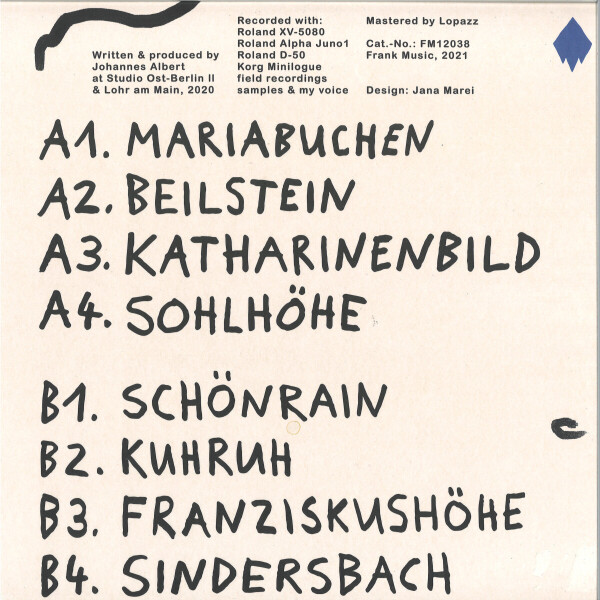 Spessart (180g Lp+mp3+postcard)
genre:
Electro / Electronic
To order please add to basket and proceed to check out
3.
Katharinenbild (02 45)
---
7.
Franziskushöhe (02 18)
---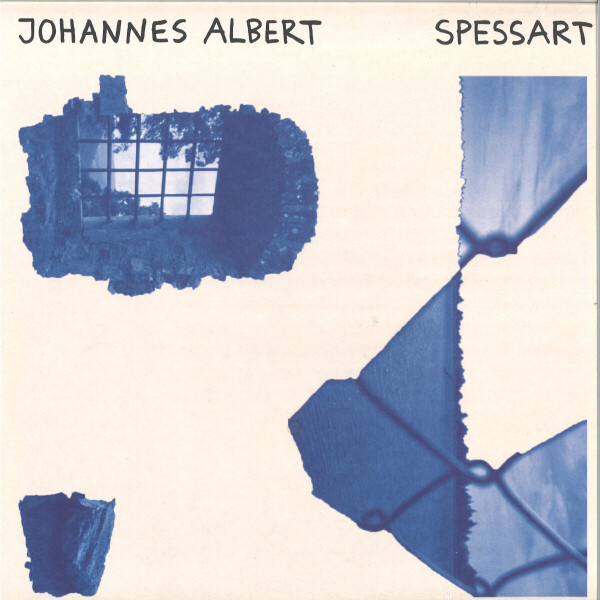 description
The Spessart with its presence of extended woodlands is widely known for its legends, ghost stories and fairytales. Thus, the tale of Snow White may have originated in the Spessart heartlands, with the town of Lohr pushing forward a substantial case for being the home and inspiration for the main characters and elements like the magic mirror. Now let us return to innocence: Spessartraeuber Johannes Albert goes beatless for the first time over this 8 tracker. You may hear the rhythm of nature. Crystal clear bell sounds sit next to warm pads, bird song and even his own voice add to the peaceful piece. Heavenly strings approach guilt free piano sounds while blameless digital choirs whistle along. Music for dreams basically. File under New Age. Are you in?