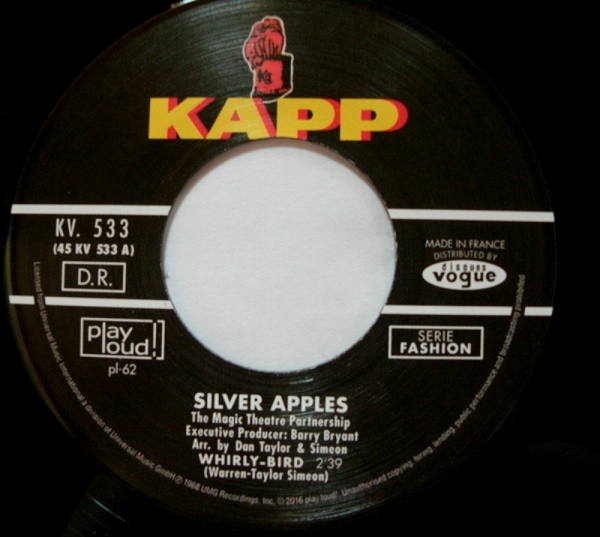 Whirly Bird / Oscillations
genre:
Electro / Electronic
description
This is the first re-issue of the first Silver Apples 7" vinyl single.
Originally released in 1968 on Kapp Records.
Re-mastered and fully authorized by the band and the record label.

The Silver Apples were one of the most influential electronic music groups of all times.

"Silver Apples are THE electronic group of all time… Silver Apples are to electronic music what Thomas Edison is to Facebook." (Trebuchet Magazine)

"Silver Apples… a beautiful and mysterious artifact." (New York Times)

In 2006 play loud! had the idea to bring together two of the pioneers of electronic music. Simeon Coxe (Silver Apples) and Alan Vega (Suicide) were asked to join forces for a tribute song for the legendary precursors of Krautrock and Punk, The Monks. The result gave title to the tribute double CD Silver Monk Time - A Tribute To The Monks (pl-02). In 2007 the record was elected among the best compilation records of that year by Wire Magazine.