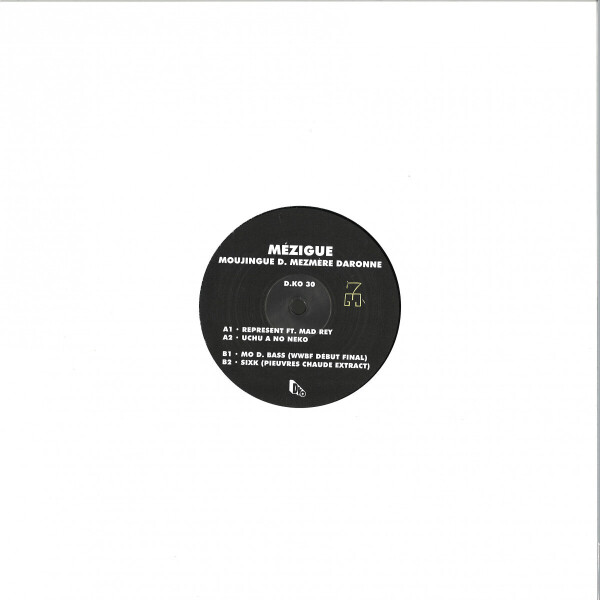 Moujingue D. Mezmère Daronne
1.
Represent (Feat. Mad Rey)
---
3.
Mo D. Bass (WWBF Début Final)
---
4.
SIXK (Pieuvres Chaude Extract)
---
description
Mézigue aka Mezmother from different brother comes back with a new 4 trackers based on the will of D. (as being part of it). Represent is the first collaboration between Mézigue and Mad Rey on this D.KO release showing their roots. SIXK is pretty much on the same vibe but UCHU A NO NEKO is a Japanese-ish electronic ballad full with the mézigue's melodic instinct. MO D. BASS is a d n b track asking for more drum n bass. Mézigue is still looking for the last island in the new world using the path of electronic music. As they say if you ain't like it ain't listen to it.