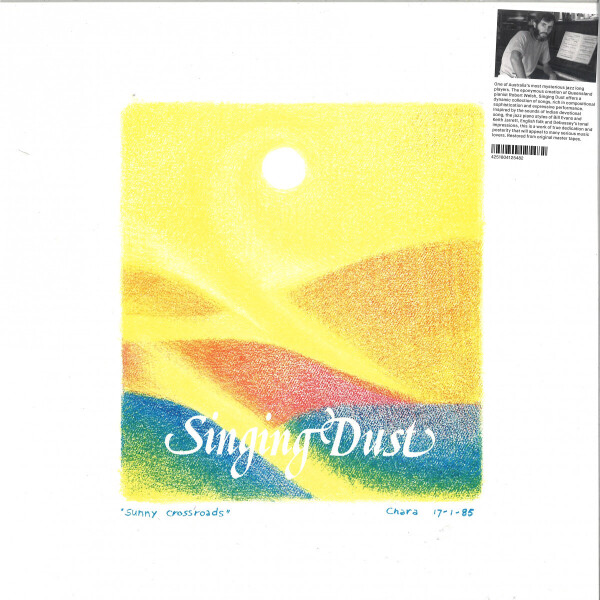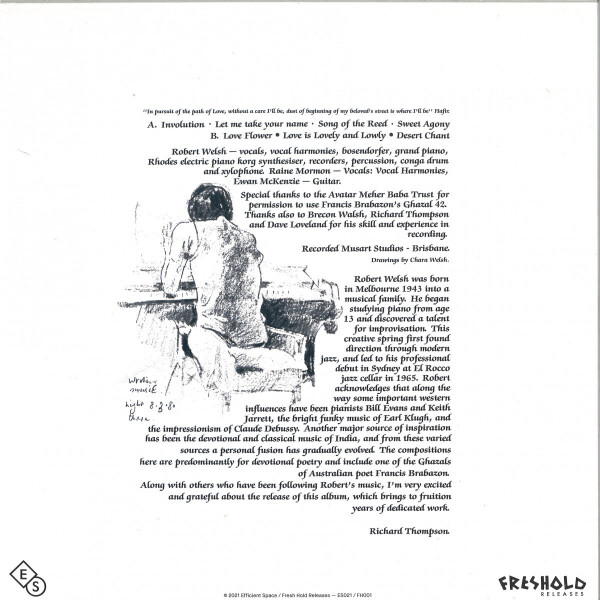 To order please add to basket and proceed to check out
6.
Love Is Lovely And Lowly
---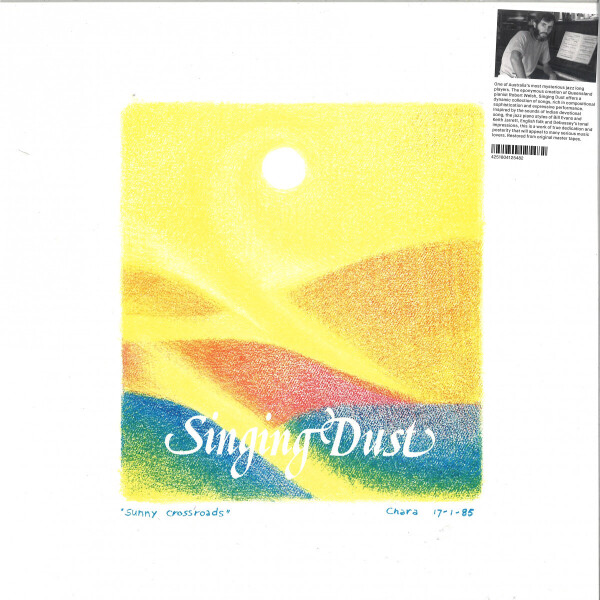 description
Newly formed archival label Fresh Hold presents one of Australia's most mysterious jazz long players - Singing Dust, in collaboration with Efficient Space.

Almost bound for obscurity from its inception, the eponymous creation of Queensland-based jazz pianist Robert Welsh was originally issued in 1986 on Melbourne independent label Cleopatra Records. Rich in compositional sophistication and expressive performance, Singing Dust resembles a unique fusion of Indian devotional song, the jazz piano styles of Bill Evans and Keith Jarrett, English folk and Debussey's tonal impressions, bearing little similarity to the dominant commercial and subcultural music of its time. Representing a culmination of Welsh's influences in and outside of music, the dynamic collection of seven compositions accompany the Ghazal devotional poems translated by Australian poet Francis Brabazon. While Singing Dust sits loosely within the spheres of exploration that many jazz players took into world fusion in the '80s, it stands alone in its bright searing light of truth, love and austerity. A true work of dedication and posterity that will appeal to many serious music lovers, the album has finally been transferred and remastered from original tapes by Dan Elleson, superseding the imperfect 1986 pressing and fully realising Welsh's expansive vision.