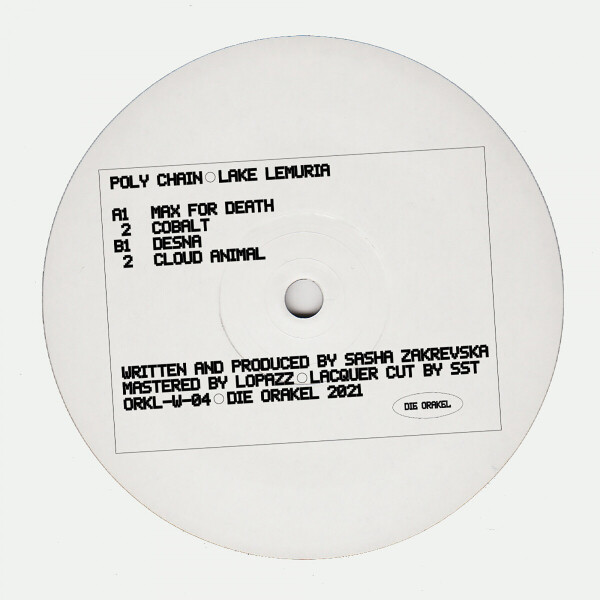 Lake Lemuria
genre:
Electro / Electronic
To order please add to basket and proceed to check out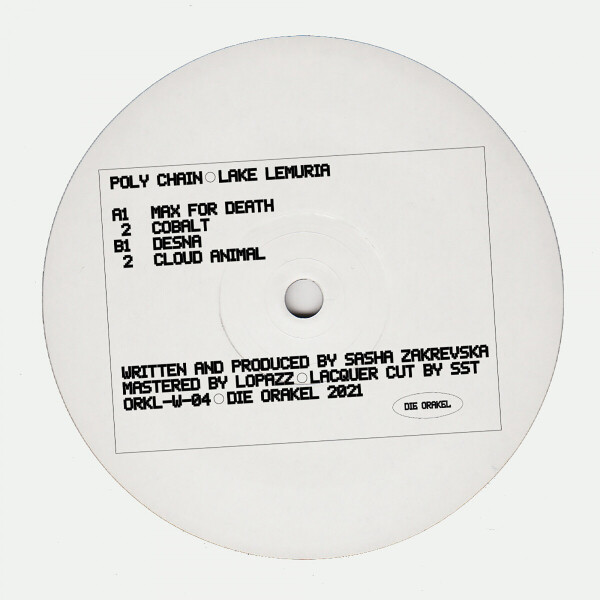 description
Die Orakel reveals Lake Lemuria EP by Poly Chain, a full-on electro emission loaded with relics of British 90s IDM. The pun intending Max For Death commences the sonic diffusion with booming bass drums, reverberating acid line, plus an elevating meandering melody. Latter qualities extend and modulate subsequently, in variations joined by slowly shifting atmospheric pads and fast paced electroid geostructures, rendering a polychrome four-track braindance-scape.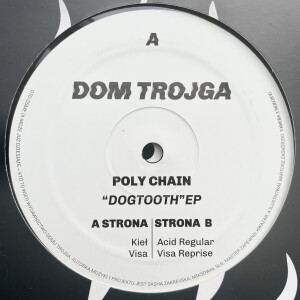 Electro / Electronic
Poly Chain
Dom Trojga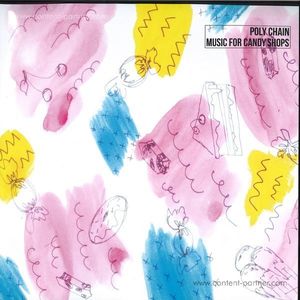 Disco / Cosmic
Poly Chain
Transatlantyk