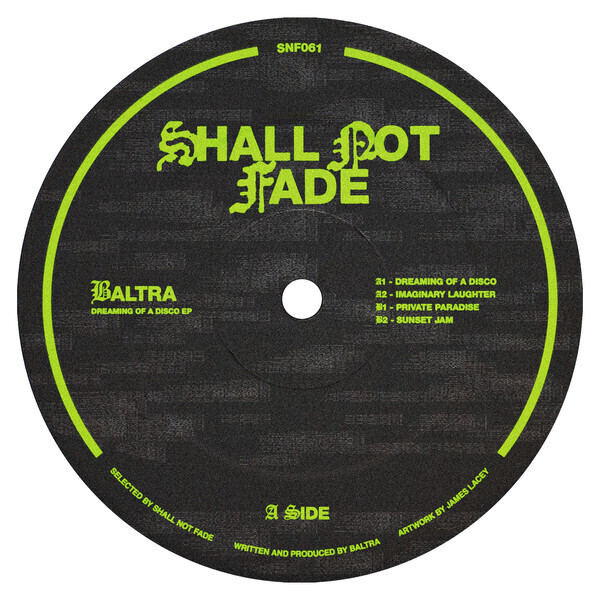 To order please add to basket and proceed to check out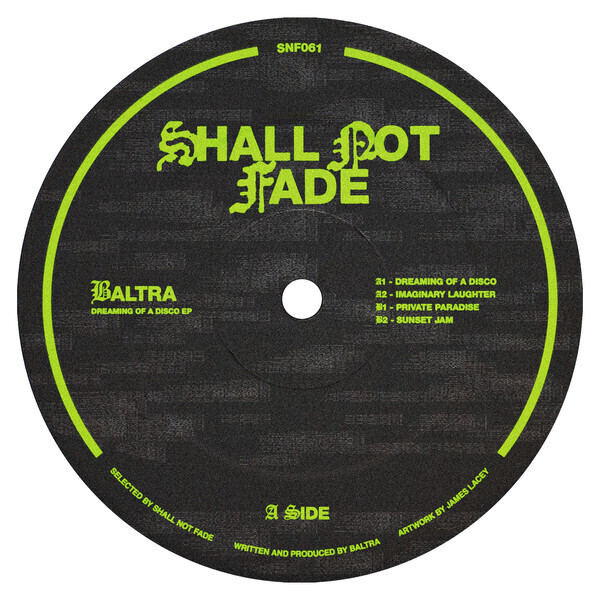 description
Needing no introduction, NYC-based Baltra rose with the lo-fi house scene and has become one of the most innovative producers to come out of it, constantly pushing for a fresh sound with use of organic vocals and cross-genre experimentation. Returning for a full record on Shall Not Fade for the first time since the hazy sounds of Rendezvous EP in 2019, Baltra's Dreaming Of A Disco EP focuses on impeccable instrumentals and infectious melodies.

The title track carries subtle manipulated vocalisations at the core of the melody which has a touch of romance and, later, just a hint of disco strings adding an 80s shimmer that explodes to the forefront in jangling guitar riffs. By the second number, "Imaginary Laughter", you know this record is party-ready - it is a slow build up of ecstasy, sugary sweet.

Languid keys create a woozy atmosphere in "Private Paradise", a track which is a glittering and understated anthem. EP closer "Sunset Jam" holds more disco influence, channeling Donna Summer into a modern style with tight vocal percussion and 303 stabs for a genre-melting climax.