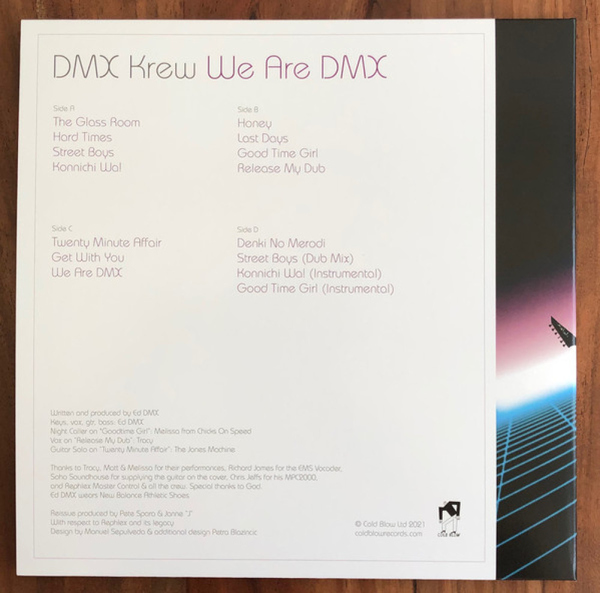 13.
Street Boys (Dub Mix)
---
14.
Konnichi Wa! (Instrumental)
---
15.
Good Time Girl (Instrumental)
---
description
Just over 20 years since its original release on Aphex Twin's Rephlex records, DMX Krew's classic We Are DMX receives its much needed first reissue on Cold Blow. It expands the original LP into a full 2xLP gatefold with four(!) bonus tracks, including instrumentals and the beloved Denki No Merodi now for the first time on 12".
We Are DMX is a testament to the true depth of Ed DMX's musicianship. From catchy electro pop sing-alongs to melodic dance tracks defying pigeonholes, the album was crafted almost entirely by Ed himself. True to the original album credits, the reissue is mastered by the legendary Matt Colton and is housed behind the iconic artwork by Manuel Sepulveda of Optigram.