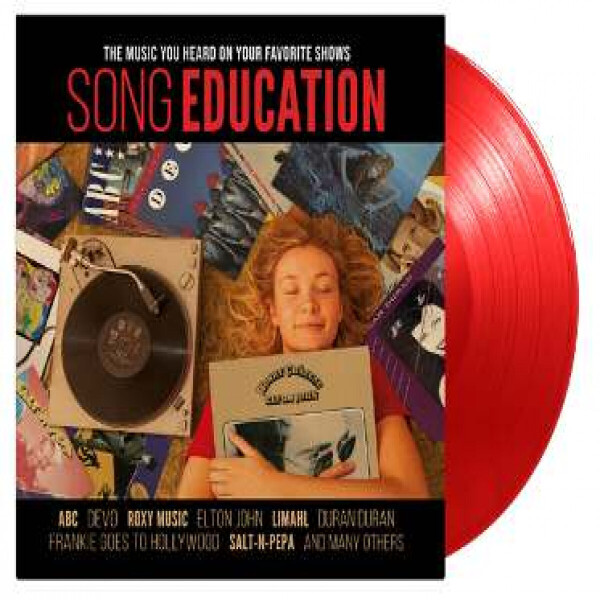 Song Education (Coloured Vinyl LP)
7.
(I Just) Died In Your Arms
---
8.
Rocket Man (I Think It's Going To Be A Long Long Time)
---
11.
Love Really Hurts Without You
---
14.
Don't Let Me Be Misunderstood
---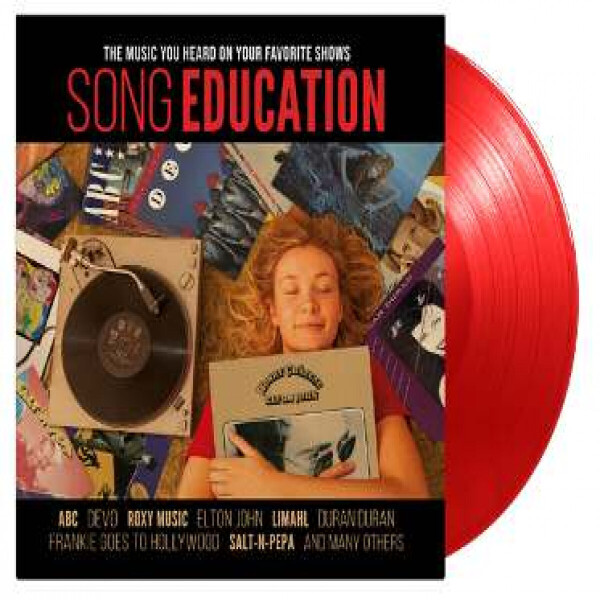 description
Erhältlich auf SOLID RED VINYL
• Inkl. Druckbeileger mit Informationen zu jedem Künstler
• Herausragende Compilation mit den besten Tracks der beliebtesten Serien wie Sex Education, Stranger Things, Family Guy & Riverdale
• Feat. Artists Limahl, Roxy Music, Duran Duran, Elton John, Billy Ocean, u.v.m.

¦ Musik spielte in Fernseh-Serien schon immer eine wichtige Rolle. Sie kann Stimmung erzeugen, Spannung aufbauen, eine romantische Atmosphäre schaffen oder das Gefühl für eine bestimmte Zeit vermitteln. Mit der großen Auswahl an Serien, die derzeit von der wachsenden Anzahl von Streaming-Diensten angeboten werden, entdecken ihre Zuschauer somit auch mehr neue und alte Musik, Bands und Künstler als je zuvor.

"Song Education" bringt jetzt einige der zentralen Songs aus diesen Serien zusammen und liefert, zur weiteren Vertiefung und musikalischen Horizont-Erweiterung, die Hintergrundinformationen zu jedem einzelnen Künstler, in Form eines extra gefertigten Druckbelegers, gleich mit.

Damit das Hörerlebnis der wiederentdeckten Songs auf romantischste aber auch zeitgemäße Art und Weise bei vollem Klang genossen werden kann, wird diese Compilation idealer Weise direkt auf Vinyl aufgelegt.

"Song Education" ist eine neue Art von Compilation, die dazu dient, Jugendliche, junge Erwachsene und jung Gebliebene mit populärer Musik aus den 60er bis 90er Jahren vertraut zu machen. Auf diesem Release enthalten sind Pop-Größen wie Roxy Music, Duran Duran, The Cutting Crew, Elton John, Salt-N-Pepa oder Frankie Goes to Hollywood. Das Album kommt auf coolem roten Vinyl und wird über Vinyl Base, ein brandneues Sublabel von Music On Vinyl, das sich speziell an Jugendliche und junge Erwachsene richtet, veröffentlicht.