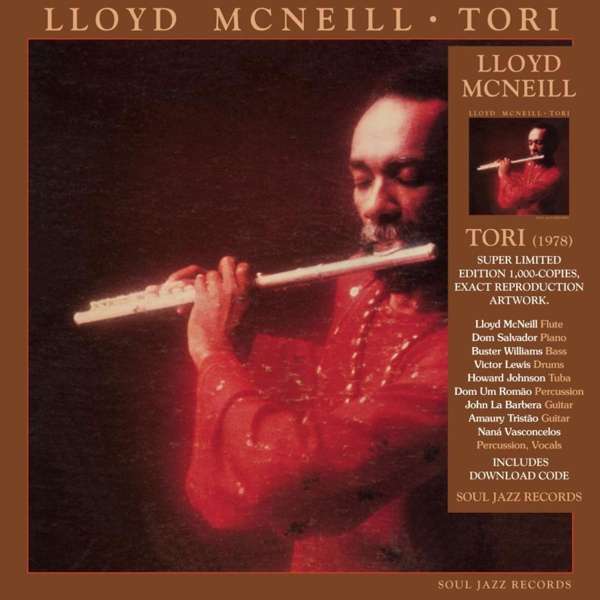 1.
O Mercado (Brazilian Market)
---
6.
Time Still / Passaro - Pifaro (Flute Bird)
---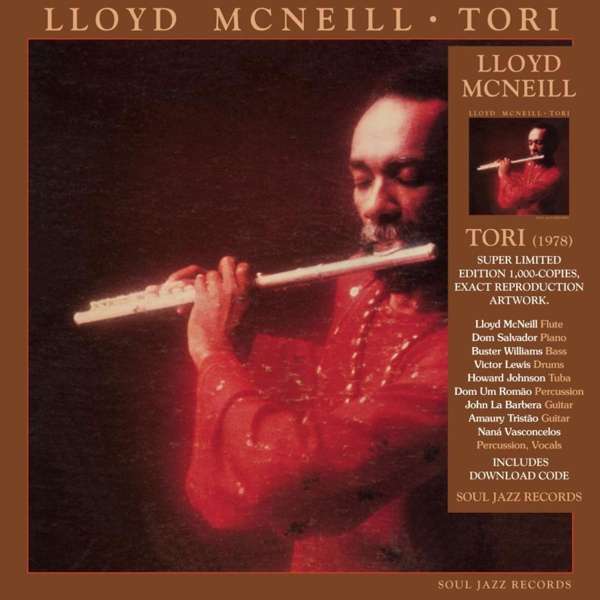 description
Soul Jazz Records issue of this very rare deep spiritual jazz meets Brazilian and Latin album, first released as a private-press album in 1978 on flautist Lloyd McNeill's own Baobab Record label in Washington, DC. The album has been out-of-print for 43 years and is lovingly remastered by Soul Jazz Records. Tori is a stunning album that blends Brazilian and Latin flavours with deep Spiritual Jazz, recorded in 1978. The album features an unbelievably strong line-up which includes legendary Brazilian figures like Dom Um Romao, Nana Vasconcelos and Dom Salvador alongside jazz heavyweights such as Buster Williams, Howard Johnson, John La Barbera and more. These A-team musicians were all regulars in McNeill's long-running and highly successful resident live group in New York, all set up to blend deep jazz, Brazilian and Latin music together.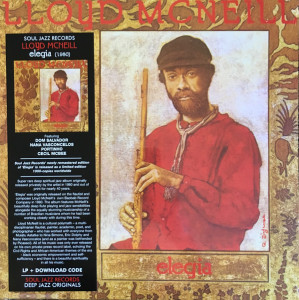 Jazz
Lloyd McNeill
Soul Jazz Records
€23.99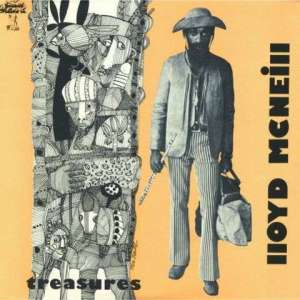 Jazz
Lloyd McNeill
Soul Jazz Records
€22.99