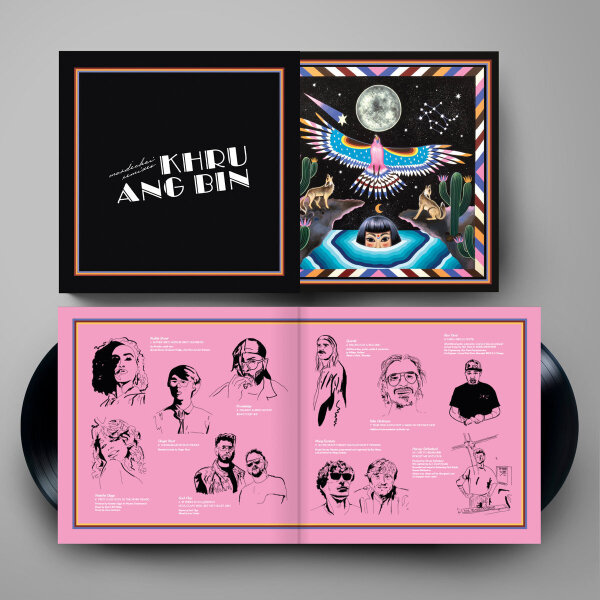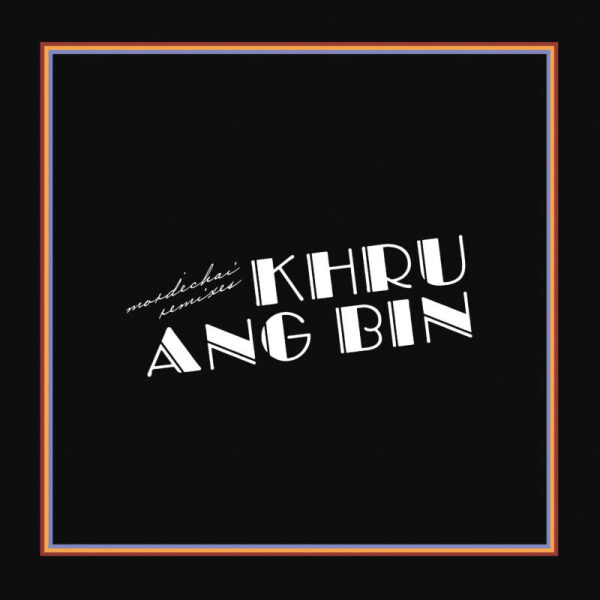 1.
Father Bird, Mother Bird (Sunbirds)
---
2.
Connaissais De Face (Tiger?)
---
3.
Dearest Alfred (MyJoy)
---
4.
First Class (Soul In The Horn Remix)
---
5.
If There Is No Question (Soul Clap's Wild, But Not Crazy Mix)
---
6.
Pelota (Cut A Rug Mix)
---
7.
Time (You And I) (Put A Smile On DJ's Face Mix)
---
9.
So We Won't Forget (Mang Dynasty Version)
---
10.
One To Remember (Forget Me Nots Dub)
---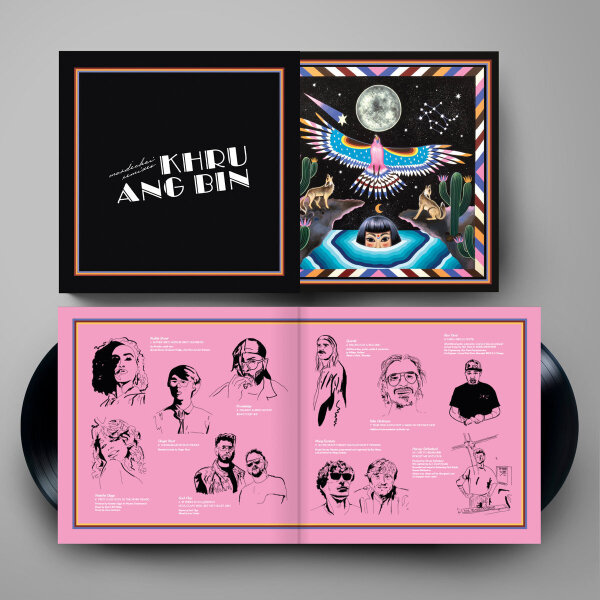 description
Limitiertes Bundle mit einem Artprint mit neuem Artwork - entworfen von Laura Lee Ochoa. Nur 300 Stück via Cargo/375 erhältlich. Gibt es einen besseren Zeitpunkt für die Rückkehr des texanischen Instrumental-Trios KHRUANGBIN als jetzt in diesen unruhigen Zeiten? Auf ihre gemeinsame EP "Texas Sun" mit Leon Bridges folgt nun mit "Mordechai" der neue Longplayer von Laura Lee Ochoa (Bass), Mark Speer (Gitarre) und Donald "DJ" Johnson (Drums). Aus dem Sound KHRUANGBINs sprechen seit jeher die Melodien der ganzen Welt: ostasiatischer Surf-Rock, persischer Funk und jamaikanischer Dub harmonieren Seite an Seite in dieser geschmeidigen Psych-Rock-Melange. Auf ihrer dritten LP "Mordechai" rückt allerdings das erste Mal der Gesang ihrer meist instrumentalen Musik in den Vordergrund (fun fact: gleich 14 Sprachen sind auf "Mordechai" zu hören). Ein überraschender Schritt für das Trio, jedoch einer mit sofortiger Wirkung. Denn die Tracks auf "Mordechai" sind dadurch emotionaler und direkter geraten, verlieren jedoch nie den nomadischen Spirit, der bisher alle KHRUANGBIN-Alben geprägt hat. Zwar hatte das Trio schon früher mit Spoken Word-Einlagen experimentiert, aber dieses Mal verspürte Lee einen stärkeren Drang sich der Welt auch verbal mitzuteilen. Lees Texte verschaffen KHRUANGBINs psychedelischer, warmer Musik eine neue thematische Tiefe. Klanglich reisen KHRUANGBIN auf "Mordechai" erneut um den halben Kontinent. Indische Chanting-Boxes finden sich hier genauso wie kongolesische Gitarren-Synkopen. In seiner Vielfalt repräsentiert "Mordechai" auch den Wohnort der Band. Houston, die Stadt in der sich KHRUANGBIN gegründet haben, als kultureller Knotenpunkt, an dem man an jedem beliebigen Abend Country und Zydeco, Trap-Rap oder eine Avantgarde-Oper erleben kann.