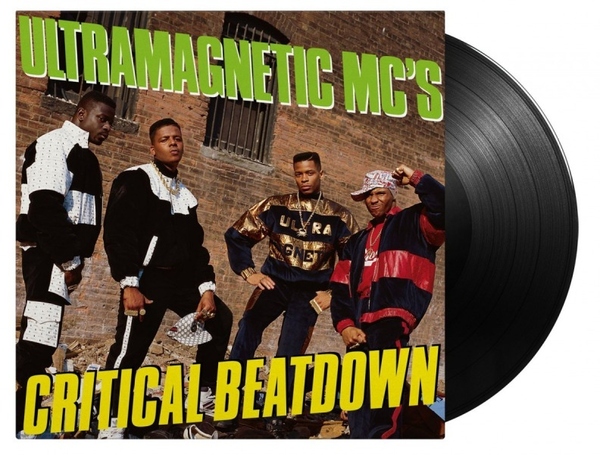 Critical Beatdown (Expanded) (Black Vinyl 2LP)
To order please add to basket and proceed to check out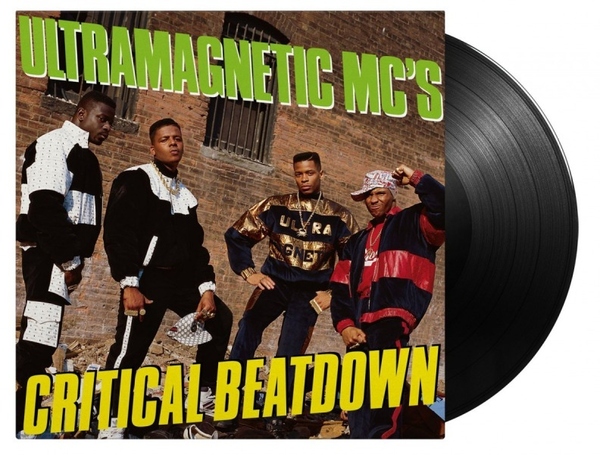 description
• Audiophiles 180g Vinyl
• Expanded Edition mit 6 Bonus-Tracks
• 4-seitiges Booklet mit Interviews, Raren Fotos & Extensiven Liner-Notes von Angus Batey
• Nur diese Erstauflage enthält ein exklusives Ultramagnetic Mc's Foto auf dickem Karton
• 1988 Hip-Hop Masterpiece feat. Ced-Gee, Kool Keith, Moe Luv & T.R. Love.
• Inkl. der Debüt-Single "Ego Tripping" + "Traveling At The Speed Of Thought", "Watch Me Now", u.v.m.

¦ Die New Yorker Hip-Hop-Revolutionäre Ced-Gee, Kool Keith, Moe Luv und T.R. Love, bekannt als Ultramagnetic Mc's, veröffentlichten 1988 ihr bahnbrechendes Debütalbum "Critical Beatdown". Es erregte sofort die Aufmerksamkeit und stieß die Grenzen des Hip-Hops in neue Horizonte vor, es wurde vom Underground als Meisterwerk gefeiert. Die einflussreichen Hip-Hop-Magazine The Source und Hip-Hop Connection listeten "Critical Beatdown" in ihren Top-100-Charts und bezeichneten es als eines der 100 besten Hip-Hop-Alben aller Zeiten. Die 1986er Single "Ego Trippin" ist einer der ersten Tracks, in denen die SP1200 Drum Machine (programmiert von Produzent Ced-Gee) zum Einsatz kam. Die SP1200 sollte später zum goldenen Standard für viele Hip-Hop-Produzenten werden.

Diese erweiterte Ausgabe enthält nicht nur das Original-Album mit 15 Tracks, sondern auch 6 Bonus-Tracks: die originalen 12"-Versionen von "Funky", "Bait", "A Chorus Line" feat. Tim Dog, "Mentally Mad" plus "Traveling At The Speed Of Thought (Hip House Club Mix)" und "Ego Trippin (Bonus Beats)", die zum ersten Mal überhaupt auf Vinyl erscheinen. Das Package enthält außerdem ein 4-seitiges Booklet mit Interviews, seltenen Fotos und Liner-Notes, geschrieben von Angus Batey, dem Autor von "Rhyming and Stealing: A History Of The Beastie Boys" und Autor für Hip-Hop Connection und das Mojo Magazin. Diese Erstpressung kommt außerdem mit einem exklusiven Foto von Ultramagnetic Mc's auf dickem Karton.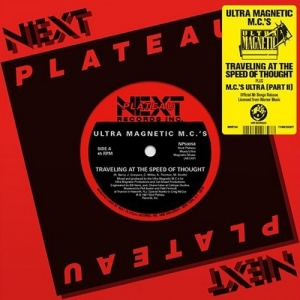 Hip Hop / Rap
Ultramagnetic MC's
Mr Bongo
€10.49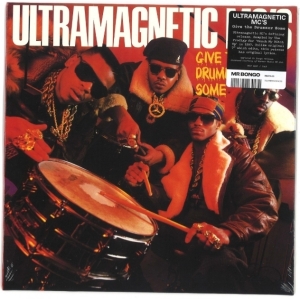 Hip Hop / Rap
Ultramagnetic MC's
Mr Bongo
€10.49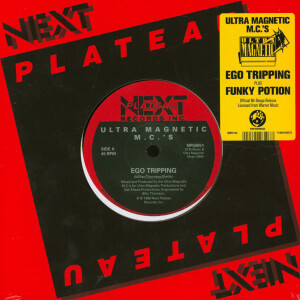 Hip Hop / Rap
Ultramagnetic MC's
Mr Bongo
€10.49