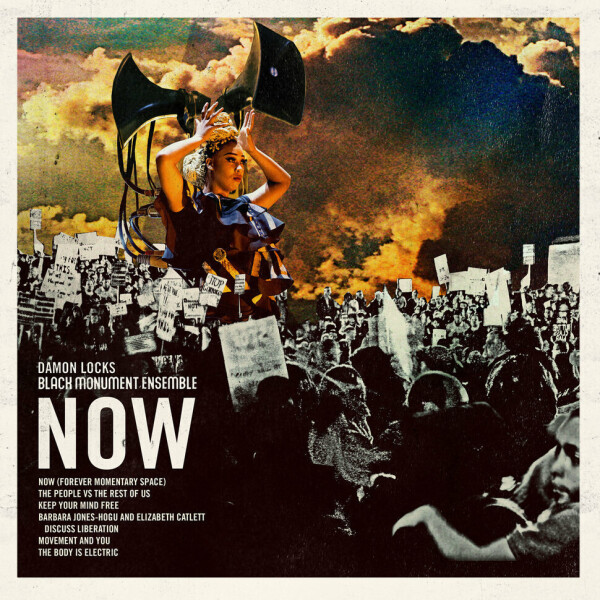 1.
Now (Forever Momentary Space)
---
2.
The People Vs. The Rest Of Us
---
4.
Barbara Jones-Hogu And Elizabeth Catlett Discuss Liberation
---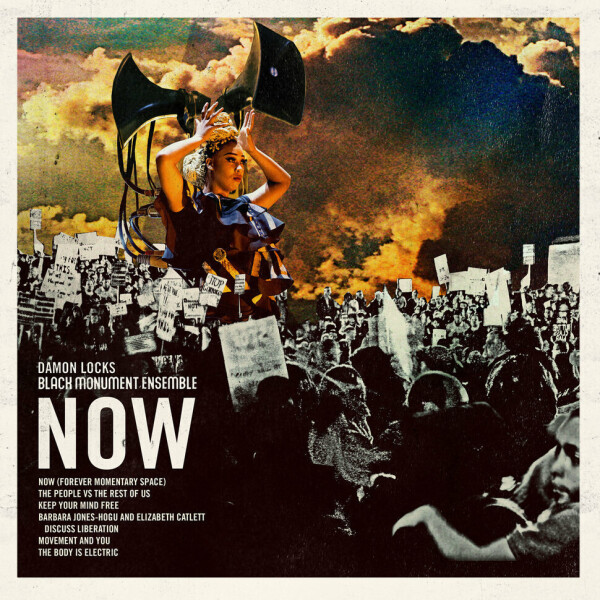 description
Originally conceived as a medium for Chicago-based multi-media artist/activist Damon Locks's sample-based sound collage work, Black Monument Ensemble (BME) has evolved from a solo mission into a vibrant collective of artists, musicians, singers, and dancers making work with common goals of joy, compassion, and intention. A genuinely multi-generational collective, ages of BME members range from 9 to 52 years old; members include instrumentalists and fellow IARC recording artists Angel Bat Dawid and Ben LaMar Gay. Their debut album Where Future Unfolds was released in 2019 by International Anthem glowing praise; landing at #3 on Bandcamp's "Best Albums of the Year," #25 on WIRE Magazine's "Best Albums of 2019," and being repeatedly dubbed "The Best Album of 2019" by BBC/Worldwide radio titan Gilles Peterson. Locks & BME's new album NOW was created in the final throes of Summer 2020, following months of pandemic-induced fear & isolation, the explosion of social unrest, struggle & violence in the streets, and as the certain presence of a new reality had fully settled in. Set up safely in the garden behind Chicago's Experimental Sound Studio, the music was recorded in only a few takes, capturing the first times members of BME had ever played or sang the tunes. For Locks, the impetus was more about getting together to commune and make art than it was about producing an album. In his words: "It was about offering a new thought. It was about resisting the darkness. It was about expressing possibility. It was about asking the question, 'Since the future has unfolded and taken a new and dangerous shape... what happens NOW?'"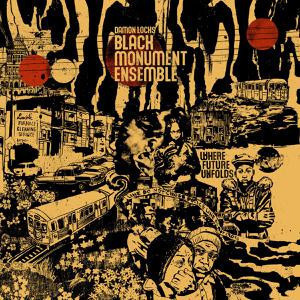 Jazz
Damon Locks & Black Monument Ensemble
International Anthem
€22.99