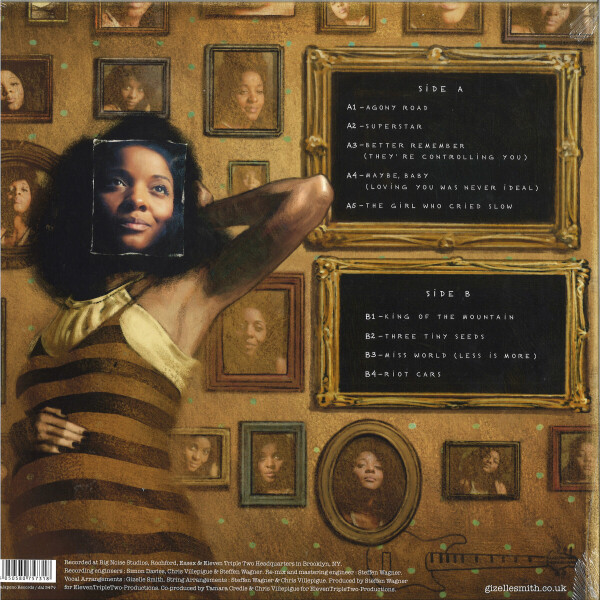 To order please add to basket and proceed to check out
3.
Better Remember (They're Controlling You)
---
4.
Maybe Baby (Lovin' You Was Never Ideal)
---
5.
The Girl Who Cried Slow
---
8.
Miss World (Less Is More)
---
description
Without change, there is no progression, and being stagnant has never been an option for Gizelle Smith. On her third album, Revealing, the singer flexes her newfound artistic freedom, moving past the creative limits that have kept her pigeonholed as a soul and funk artist for too long.

Born and raised in Manchester, with a multicultural upbringing steeped in soulful music, Gizelle was destined to follow in the footsteps of her father, Joe Smith, the former guitarist, musical director and songwriter for Motown stalwarts The Four Tops. She took up singing at a young age, and in 2009, cut her first album of gritty deep funk tunes with the Mighty Mocambos in Hamburg, Germany, followed by extensive touring throughout Europe. Her follow-up, Ruthless Day, was released nearly a decade later, also rooted in the sounds of soul ingrained in her musical DNA.