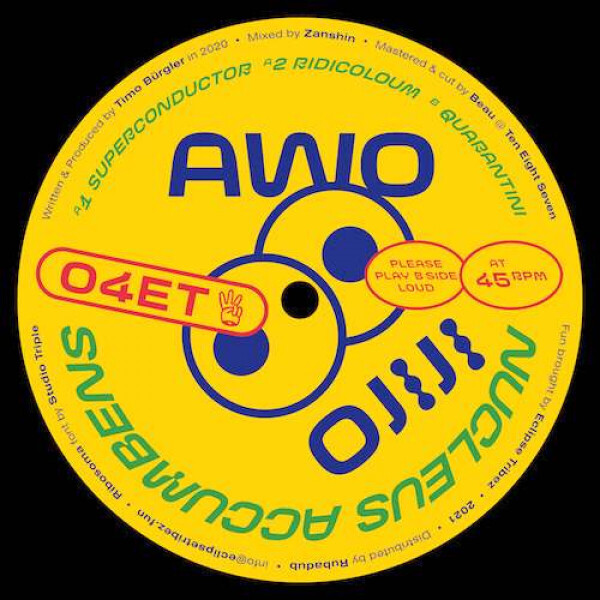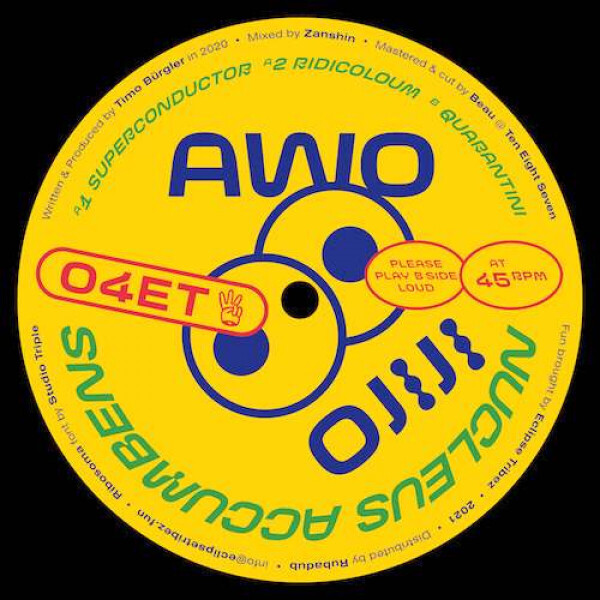 description
We're back with three breaky electro truffles for your reward circuit, harvested by hand by the Austrian Awo Ojiji.

Fast-paced, rhythmically challenging, and spiced with euphoric synth stabs that will make your endorphins flow. Dem good, woozy feels. They've been neglected for too long.

Superconductor instantly puts your brain in euphoric overdrive with its epic pads, reminiscent of our teens. Simpler times.
Ridicoloum whacks tools on your head; it rattles, shakes, clonks and bonks. The drums, crunchier than pumpkin seeds.